Alonso recalls 'heavy steering' before test crash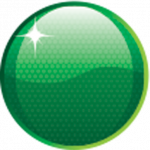 McLaren says it will add an additional sensor to Fernando Alonso's car this weekend after the Spaniard recalled he had felt "heavy steering" prior to his testing crash.
The February 22 accident at Barcelona has seen the Spaniard out of the cockpit for over a month, with his return scheduled for this weekend's Malaysian Grand Prix.
The two-time world champion passed pre-event medical checks in England this week before heading to Sepang, where he will be the subject of final scrutiny by FIA doctors.
McLaren had previously ruled out any mechanical fault with the car, with no traces of an issue having been evident on its recorded data.
A statement issued by the team today confirming that Alonso is scheduled to make his race return this week also revealed the reported steering problem.
"Since his Barcelona testing accident, Fernando has followed a rigorous, specialised training programme, designed and closely monitored by leading sports scientists, to ensure his safe and timely return to racing," read the statement.
"At the McLaren Technology Centre last week, Fernando met with his engineers and drove the simulator, to bring him up to date with the latest developments on the MP4-30 chassis and power unit.
"As part of that process he spent time with senior engineers, discussing the accident and reviewing the comprehensive data and analysis, all of which has been shared with the FIA.
"While there was nothing evident in the extensive car telemetry data, nor anything abnormal in the subsequent reconstructions and laboratory tests, Fernando recalls a sense of 'heavy' steering prior to the accident. Consequently, the team has fitted an additional sensor to the car, to increase our data capture.
"Fernando is very much looking forward to getting back into the car and making a substantial contribution to our collective efforts with Honda, to accelerate the required improvement to our on-track performance."
McLaren endured a troubled first race weekend with returning engine partner Honda in Australia, where Alonso's substitute Kevin Magnussen and team-mate Jenson Button qualified on the last row of the grid.
Magnussen's car failed on the way to the grid, while an off-the-pace Button came home 11th.