Winterbottom scores second in Brazil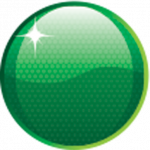 Mark Winterbottom has scored a second place finish in the opening round of the Brazilian Stock Car series alongside regular driver Marcos Gomes.
The Race of the Duos at the Ayrton Senna Circuit in Goiania, featured 14 drivers with Formula One experience and 11 nationalities were represented. The regular drivers started the race, with Átila Abreu leading the pack storming off from pole position. However, he soon reported a vibration and slipped down the order and his car was retired by co-driver Nelson Piquet Jr. with a wheel bearing failure later in the race.
After starting second on the grid, Gomes maintained position despite plenty of action in the opening laps and was out front as the pit stop cycle got underway. Gomes handed over to the Pepsi Max Crew V8 star midway through the 35-lap race and Winterbottom re-joined in second.
Winterbottom started to cut the gap to the leader, Nestor Girolami, who took over from Ricardo Mauricio. However, after just two laps Winterbottom felt the tyres start to drop off and he settled back for a second place finish.
At the chequered flag the Australian was just under seven seconds back, but 11 seconds in front of a pack of drives battling for third which included Antonio Felix da Costa, Pechito Lopez, Lucas Di Grassi, Vitor Meira and Alvaro Parente.
After finishing an eventual third place after post-race penalties last year, it was a delighted Winterbottom who got to stand on the podium in Brazil.
"Good to finish on the podium," said Winterbottom.
"It's the beginning of the championship, so I wanted to do a good job for Marcos.
"My stint was good for a couple of laps, but my tyres started to wear quite quickly so I had to back off. It was pretty uneventful to be honest, so I just drove around. It was pretty straightforward.
"I'd love to have challenged for the win, but second is excellent. A podium is good in any day."
Winterbottom will fly out from Brazil later today and head directly to Tasmania for this weekend's V8 Supercar round at Symmons Plains.
VIDEO: Race highlights

RESULTS
| | | | | |
| --- | --- | --- | --- | --- |
| Pos | No. | Crew | Team | Laps/Gap |
| 1 | #90 | Ricardo Maurício/Nestor Girolami | Eurofarma RC | 35 laps : 52min32s719 |
| 2 | #80 | Marcos Gomes/Mark Winterbottom | Voxx Racing Team | + 6s892 |
| 3 | #18 | Allam Khodair/Antonio Felix da Costa | Full Time Competições | + 18s475 |
| 4 | #0 | Cacá Bueno/Pechito Lopes | Red Bull Racing | + 18s742 |
| 5 | #21 | Thiago Camilo/Lucas Di Grassi | Ipiranga-RCM | + 19s102 |
| 6 | #65 | Max Wilson/Vitor Meira | Eurofarma RC | + 19s766 |
| 7 | #88 | Felipe Fraga/Alvaro Parente | Voxx Racing – | + 19s880 |
| 8 | #77 | Valdeno Brito/Laurens Vanthoor | Shell Racing | + 25s577 |
| 9 | #111 | Rubens Barrichello/Ingo Hoffman | Full time competições | + 42s395 |
| 10 | #14 | Luciano Burti/Jaime Alguersuari | RZ Motorsport | + 45s797 |
| 11 | #4 | Julio Campos/Nicolas Prost | Prati-donaduzzi | + 46s930 |
| 12 | #28 | Galid Osman/Beto Monteiro | Ipiranga-RCM | + 50s193 |
| 13 | #29 | Daniel Serra/Chico Serra | Red Bull Racing | + 52s997 |
| 14 | #2 | Raphael Mattos/David Mufatto | Schin Racing Team | + 59s049 |
| 15 | #10 | Ricardo Zonta/Jacques Villeneuve | Shell Racing | + 59s682 |
| 16 | #12 | Lucas Foresti/Luiz Razia | AMG Motorsport | +1min04s663 |
| 17 | #46 | Vitor Genz/Matheus Stumpf | Boettger Competições | +1min06s869 |
| 18 | #110 | Felipe Lapenna/Vitantonio Liuzzi | Schin Racing Team | +1min10s047 |
| 19 | #6 | Alceu Feldmann/Ezequiel Raul Bosio | Boettger competições | +1min11s382 |
| 20 | #3 | Bia Figueiredo/Matias Milla | RC3 Bassani | + 1min16s879 |
| 21 | #83 | Gabriel Casagrande/Enrique Bernoldi | C2 team | + 1min18s789 |
| 22 | #26 | Raphael Abbate/Nicolas Costa | Hot Car Competições | + 1min19s706 |
| 23 | #72 | Fabio Fogaça/Leandro Totti | Hot Car Competições | + 1 Lap |
| 24 | #1 | Antonio Pizzonia/Bruno Senna | Prati donaduzzi | + 1 Lap |
| 25 | #73 | Sergio Jimenez/Fabio Carbone | C2 Team | + 1 Lap |
| 26 | #25 | Tuka Rocha/Chris van der Drift | RC3 Bassani | + 2 Laps |
| 27 | #8 | Rafael Suzuki/Antonio Perez | RZ Motorsports | + 4 Laps |
| 28 | #51 | Átila Abreu/Nelson Piquet Jr | AMG Motorsport | + 8 Laps |
| 29 | #74 | Popó Bueno/Guilherme Salas | Cavaleiro Racing Sports | + 11 Laps |
| 30 | #70 | Diego Nunes/Ricardo Rosset | Vogel Motorsport | + 27 Laps |
| 31 | #11 | Cesar Ramos/Frederic Vervish | Cavaleiro Racins Sports | + 28 Laps |
| 32 | #5 | Denis Navarro/Felipe Giaffone | Vogel Motorsport | + 30 Laps |
| 33 | #33 | Felipe Maluhy/Xandynho Negrão | ProGP | + 32 Laps |