GT Academy backing for Caruso in Tasmania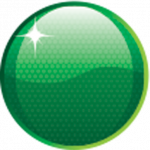 Nissan will use Michael Caruso's V8 Supercar to promote the second Australian season of its GT Academy program at Symmons Plains.
The company has confirmed that the Playstation based racing talent search, which was represented on Todd Kelly's V8 Supercar at the Sydney SuperTest in February, will again include an Australian leg this year.
The competition sees budding racers post lap times using the Gran Turismo 6 video game, before progressing to national and international finals.
Last year's Australian winner, Joshua Muggleton, narrowly lost the international final at Silverstone in the United Kingdom to Mexican Ricardo Sanchez.
Sanchez has this year been placed in Nismo's Blancpain Endurance Series team, competing alongside fellow GT Academy graduates Gaëtan Paletou and Florian Strauss.
Strauss recently drove alongside fellow Academy runner Wolfgang Reip and Nismo factory driver Katsumasa Chiyo to win the Bathurst 12 Hour.
"The success of the Nissan PlayStation GT Academy is well documented, but I think that Australians now have an even greater appreciation for it following Nissan's win at the recent Bathurst 12 Hour," said Nissan Australia CEO Richard Emery.
"It was amazing to watch Wolfgang and Florian lapping the unforgiving Mount Panorama circuit wheel-to-wheel with seasoned professionals at the front of a world-class GT sportscar field, only a few years after they had won GT Academy and made the switch from gamer to racer.
"The fact that they took victory along with Chiyo-san was one of the standout performances in the history of GT Academy and an amazing moment for Nissan and Nismo.
"Last year we saw some fantastic talent come through the GT Academy program here in Australia and we saw Josh Muggleton come extremely close to winning the overall competition.
"This year we hope to find an Australian GT Academy winner, with the aim of them following in the footsteps of the likes of (Lucas) Ordonez, (Jan) Mardenborough and of course Reip and Strauss."
Caruso sits 23rd in the championship after a horror run in Adelaide, which saw him switch to a new chassis for the Australian Grand Prix support races.
Albert Park brought further difficulties; finishing all four races in the back half of the field after electrical gremlins kept the car garaged bound for both Thursday practice sessions.
The Jack Daniel's backed Rick Kelly was Nissan's shining light at both events, scoring six top 10 finishes from the seven races held.
The 2006 champion is however cautious on his team's chances at Symmons Plains, where engine performance is critical.
"The last couple of years for us in Tasmania have been a bit tough," he said.
"What is hard on our particular style of car at the moment is a slow corner leading onto a long straight, and that certainly is the case at Symmons Plains.
"It has a couple of other corners as well that we probably didn't quite optimise our car around last year, we have changed quite a lot since then, and there are a couple of things that we are quite excited about trying out.
"If we execute the weekend well, we certainly want to maintain the top-ten form we've had at the start of the year."
The Altimas of James Moffat and Todd Kelly are meanwhile expected to remain in the respective Steadfast Insurance Brokers and Autodesk colours that they campaigned at Albert Park.
VIDEO: Michael Causo on GT Academy