Winterbottom grabs front row start in Brazil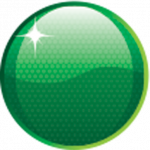 Mark Winterbottom and Marcos Gomes have set the second fastest time in qualifying ahead of the Race of the Duos, the opening round of Brazilian Stock Car Championship.
After a wet practice session in the morning, which Winterbottom and Gomes were third fastest; crews faced dry conditions at the Goiania circuit in qualifying with the temperature of 27ºC also by far the best of the weekend for fast times.
The regular drivers took to the track first, followed by the invited pilots, including Winterbottom and a range of stars from across the globe including many with Formula One experience. The average between the best lap made by driver and co-driver set the time for qualifying with Átila Abreu and Nelson Piquet Jr scoring the pole.
"It's been great for the team; front-row start is very positive, said Winterbottom.
"We've made some changes to the car this morning and in qualifying I felt pretty uncomfortable, but Marcos did a great job. We can win the race, and I think we are in a good position".
For Gomes, who is making 100th start in the series, qualifying showed the pace of the combination and his goal of not just winning the race but also fighting for the championship.
"Not bad. It is my 100th start and the first race in the team, and we couldn't got along in a better way," said Gomes.
"I got the fastest lap of the group; then the track conditions changed a little bit, but it's great anyway. Mark did an amazing job and we have a long race tomorrow".
STARTING GRID
| | | | | |
| --- | --- | --- | --- | --- |
| Pos | No. | Crew | Team | Time |
| 1 | #51 | Átila Abreu/Nelson Piquet Jr | AMG Motorsport | 1min24s234 |
| 2 | #80 | Marcos Gomes/Mark Winterbottom | Voxx Racing Team | 1min24s539 |
| 3 | #77 | Valdeno Brito/Laurens Vanthoor | Shell Racing | 1min24s632 |
| 4 | #90 | Ricardo Maurício/Nestor Girolami | Eurofarma RC | 1min24s635 |
| 5 | #21 | Thiago Camilo/Lucas Di Grassi | Ipiranga-RCM | 1min24s636 |
| 6 | #18 | Allam Khodair/Antonio Felix da Costa | Full Time Competições | 1min24s686 |
| 7 | #0 | Cacá Bueno/Pechito Lopes | Red Bull Racing | 1min24s732 |
| 8 | #110 | Felipe Lapenna/Vitantonio Liuzzi | Schin Racing Team | 1min24s807 |
| 9 | #12 | Lucas Foresti/Luiz Razia | AMG Motorsport | 1min24s841 |
| 10 | #46 | Vitor Genz/Matheus Stumpf | Boettger Competições | 1min24s851 |
| 11 | #28 | Galid Osman/Beto Monteiro | Ipiranga-RCM | 1min24s863 |
| 124 | #4 | Julio Campos/Nicolas Prost | Prati-donaduzzi | 1min24s871 |
| 13 | #70 | Diego Nunes/Ricardo Rosset | Vogel Motorsport | 1min24s874 |
| 14 | #88 | Felipe Fraga/Alvaro Parente | Voxx Racing – | 1min24s904 |
| 15 | #5 | Denis Navarro/Felipe Giaffone | Vogel Motorsport | 1min24s952 |
| 16 | #11 | Cesar Ramos/Frederic Vervish | Cavaleiro Racins Sports | 1min25s069 |
| 17 | #73 | Sergio Jimenez/Fabio Carbone | C2 Team | 1min25s044 |
| 18 | #10 | Ricardo Zonta/Jacques Villeneuve | Shell Racing | 1min25s090 |
| 19 | #65 | Max Wilson/Vitor Meira | Eurofarma RC | 1min25s199 |
| 20 | #1 | Antonio Pizzonia/Bruno Senna | Prati donaduzzi | 1min25s225 |
| 21 | #83 | Gabriel Casagrande/Enrique Bernoldi | C2 team | 1min25s242 |
| 22 | #3 | Bia Figueiredo/Matias Milla | RC3 Bassani | 1min25s253 |
| 23 | #72 | Fabio Fogaça/Leandro Totti | Hot Car Competições | 1min25s287 |
| 24 | #14 | Luciano Burti/Jaime Alguersuari | RZ Motorsport | 1min25s335 |
| 25 | #25 | Tuka Rocha/Chris van der Drift | RC3 Bassani | 1min25s169* |
| 26 | #111 | Rubens Barrichello/Ingo Hoffman | Full time competições | 1min25s469* |
| 27 | #29 | Daniel Serra/Chico Serra | Red Bull Racing | 1min25s419 |
| 28 | #8 | Rafael Suzuki/Antonio Perez | RZ Motorsports | 1min25s578 |
| 29 | #6 | Alceu Feldmann/Ezequiel Raul Bosio | Boettger competições | 1min25s730 |
| 30 | #26 | Raphael Abbate/Nicolas Costa | Hot Car Competições | 1min25s944 |
| 31 | #33 | Felipe Maluhy/Xandynho Negrão | ProGP | 1min26s023 |
| 32 | #2 | Raphael Mattos/David Mufatto | Schin Racing Team | 1min27s674 |
| 33 | #74 | Popó Bueno/Guilherme Salas | Cavaleiro Racing Sports | 1min24s546** |
*Penalty: ignoring blue flags (best lap cancelled)
**Penalty:under the weight limit (excluded)