Winterbottom amongst the pace setters in Brazil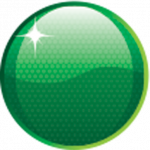 Mark Winterbottom has quickly adapted to the Brazil Stock Cars' series by setting the third fastest time in the second co-drivers only session at the Goiania circuit.
Although it is Winterbottom's second appearance in the series after racing at the Interlargos Circuit in Sao Paulo last year, the Pepsi Max Crew driver has got up to speed at the different circuit aboard the left-hand-drive V8 powered Peugeot from Voxx Racing.
Former F1 pilot Ricardo Rosset set the quickest time ahead of Nestor Girolami, with Winterbottom 0.2-secs from the fastest time despite reporting a brake issue.
Winterbottom was sixth quickest in the 33 car field during the first session which was run in wet conditions.
Amongst the staring co-drivers in the field are Lucas Di Grassi, Vitor Meira, Laurens Vanthoor, Nicolas Prost, Vitantonio Liuzzi, Nelson Piquet Jr, Bruno Senna, Enrique Bernoldi, Chris van der Drift, Jaime Alguersuari and Jacques Villeneuve.
The regular drivers also have plenty of star quality including the likes Rubens Barrichello, Antonio Pizzonia, Ricardo Zonta, Luciano Burti and former V8 Supercar driver Max Wilson.
"It's going well, "said Winterbottom.
"It has a lot more grip than I'm used to. My team-mate is quite fast, tomorrow is a big day and I don't want to let him down.
"There's a big difference between the Brazilian V8 and the V8 Supercars. We've got a lot more power, but they have a lot more grip. It's different to drive because the car have got a lot more aero, so it carries more speed mid-corner. But it's very nice to drive, very close racing, and it's fun".
Tomorrow's qualifying will be a combination of both drivers with Winterbottom sharing with one of the series' favourites Marcos Gomes.
Brazil Stock Car – Practice 3 : Goiania 
| | | | | |
| --- | --- | --- | --- | --- |
| Pos | No. | Crew | Team | Time |
| 1 | #70 | Diego Nunes/Ricardo Rosset | Vogel Motorsport | 1min23s652 |
| 2 | #90 | Ricardo Maurício/Nestor Girolami | Eurofarma RC | 1min23s739 |
| 3 | #80 | Marcos Gomes/Mark Winterbottom | Voxx Racing Team | 1min23s807 |
| 4 | #21 | Thiago Camilo/Lucas Di Grassi | Ipiranga-RCM | 1min23s837 |
| 5 | #65 | Max Wilson/Vitor Meira | Eurofarma RC | 1min23s906 |
| 6 | #73 | Sergio Jimenez/Fabio Carbone | C2 Team | 1min23s953 |
| 7 | #46 | Vitor Genz/Matheus Stumpf | Boettger Competições | 1min24s103 |
| 8 | #0 | Cacá Bueno/Pechito Lopes | Red Bull Racing | 1min24s108 |
| 9 | #74 | Popó Bueno/Guilherme Salas | Cavaleiro Racing Sports | 1min24s178 |
| 10 | #2 | Raphael Mattos/David Mufatto | Schin Racing Team | 1min24s209 |
| 11 | #111 | Rubens Barrichello/Ingo Hoffman | Full time competições | 1min24s258 |
| 12 | #18 | Allam Khodair/Antonio Felix da Costa | Full Time Competições | 1min24s261 |
| 13 | #77 | Valdeno Brito/Laurens Vanthoor | Shell Racing | 1min24s284 |
| 14 | #4 | Julio Campos/Nicolas Prost | Prati-donaduzzi | 1min24s307 |
| 15 | #110 | Felipe Lapenna/Vitantonio Liuzzi | Schin Racing Team | 1min24s322 |
| 16 | #29 | Daniel Serra/Chico Serra | Red Bull Racing | 1min24s346 |
| 17 | #11 | Cesar Ramos/Frederic Vervish | Cavaleiro Racins Sports | 1min24s428 |
| 18 | #28 | Galid Osman/Beto Monteiro | Ipiranga-RCM | 1min24s438 |
| 19 | #51 | Átila Abreu/Nelson Piquet Jr | AMG Motorsport | 1min24s453 |
| 20 | #8 | Rafael Suzuki/Antonio Perez | RZ Motorsports | 1min24s507 |
| 21 | #72 | Fabio Fogaça/Leandro Totti | Hot Car Competições | 1min24s528 |
| 22 | #1 | Antonio Pizzonia/Bruno Senna | Prati donaduzzi | 1min24s529 |
| 23 | #12 | Lucas Foresti/Luiz Razia | AMG Motorsport | 1min24s557 |
| 24 | #83 | Gabriel Casagrande/Enrique Bernoldi | C2 team | 1min24s565 |
| 25 | #5 | Denis Navarro/Felipe Giaffone | Vogel Motorsport | 1min24s573 |
| 26 | #88 | Felipe Fraga/Alvaro Parente | Voxx Racing – | 1min24s681 |
| 27 | #25 | Tuka Rocha/Chris van der Drift | RC3 Bassani | 1min24s775 |
| 28 | #14 | Luciano Burti/Jaime Alguersuari | RZ Motorsport | 1min24s803 |
| 29 | #3 | Bia Figueiredo/Matias Milla | RC3 Bassani | 1min24s805 |
| 30 | #6 | Alceu Feldmann/Ezequiel Raul Bosio | Boettger competições | 1min24s840 |
| 31 | #10 | Ricardo Zonta/Jacques Villeneuve | Shell Racing | 1min25s620 |
| 32 | #33 | Felipe Maluhy/Xandynho Negrão | ProGP | 1min25s135 |
| 33 | #26 | Raphael Abbate/Nicolas Costa | Hot Car Competições | 1min25s820 |