FIA cancels Formula 1 German GP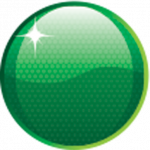 The FIA has officially removed the German Grand Prix from the 2015 Formula 1 calendar.
Indications of the event's demise appeared earlier this week when Hockenheim circuit boss Georg Seiler told German media that his circuit had given up any hope of hosting the German Grand Prix on July 19.
Hockenheim was called upon by F1 boss Bernie Ecclestone to hold the event after talks with the new owners of scheduled host Nurburgring fell through.
The German Grand Prix has become one of the sport's mainstays with this year's absence the first time an F1 race has not been held in Germany since 1960.
Following the FIA's decision the F1 season has now been reduced to 19 races.
There will now be a three week break between the British Grand Prix on July 5 and the Hungarian Grand Prix on July 26.