Super Trucks a key piece in Clipsal 500 future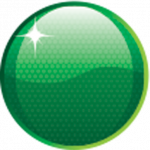 The future of Adelaide's Clipsal 500 is well and truly secure with Robby Gordon's Stadium Super Trucks expected to be a prominent part of plans.
According to event officials, sponsorship revenue for the event has grown by 17.5 percent in the last four years with this month's the biggest in its 15-year history when considering the bottom line.
A fresh part of the on-track entertainment this year, Adelaide organisers are hoping that a return of Gordon's trucks will provide more opportunities to generate an even greater return on investment in 2016 and beyond.
"The Stadium Super Trucks were obviously an enormous hit and we are looking at what we can do with Robby Gordon and his product in the future," said Clipsal 500 commercial manager Nathan Cayzar.
"It is always tough to convince sponsors about the value of a new product when they have not seen it, but I think the show that was put on has well and truly made the Super Trucks attractive for sponsors and fans.
"Toyo Tires were excited to help us bring the Stadium Super Trucks to Australia because they knew what Robby and his product offered.
"The response from both the fans and the corporate sector to the SSTs was overwhelming."
More than 285,000 people attended this year's event across four days, up 12,000 from last year and the third highest on record.
The Clipsal 500 is physically changing shape next year with new grandstand configurations and more comfortable seating for patrons.
The event actually had samples of the new seating for fans to try in their activation area this year.
"Our sponsorship assets are now being sold at a level that reflect the return and exposure our event generates for brands and we've increased our multi-year deals by 5 percent so we're well placed to build on the momentum created over the past four years," said Cayzer.
"The advantage for brands partnering with the Clipsal 500 is they have the opportunity to leverage it as an experience, with targeted activations and a ready-made audience to engage with.
"For example, Milwaukee, the premier partner of our BMX RAMPage competition, captured more data in the first two days of our event than they have at any other motorsport event previously."
Clipsal by Schneider Electric will continue their longstanding relationship for a further two years after re-signing as naming rights sponsor of the Clipsal 500 Adelaide until 2017.