Strong field for Kumho V8 season opener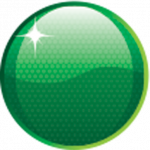 After struggling for competitors last year, the Kumho V8 Touring Car Series has bounced back in a big way, attracting 18 cars to its season opener.
The series kicks off at the opening round of the Sandown Shannons Nationals meeting on March 27-29.
As previously confirmed, former full-time V8 Supercars driver Jack Perkins headlines the entry, making a one-off start in Eggleston Motorsport's reigning series winning Holden.
A combined seven cars from Dunlop Series squads Eggleston Motorsport, Image Racing, THR Developments and MW Motorsport are represented in the newly established Pro Class for professional teams.
MWM is campaigning 14-year-old Alex Rullo, while another teenager, 15-year-old Jake Kostecki, is one of 11 in the Privateer component of the field.
Category manager Liam Curkpatrick says that the strong grid is a result of various changes to the make-up of the series.
"We've worked very hard to fine-tune things for the competitors and the field of cars for the opening round is proof that the competitor base is supportive," he said.
"There's a good blend of professional and privateer teams and as a result we've created new class structures this year to accommodate both types of competitor. It is important drivers in different team situations have their own series within the series.
"We've trimmed the calendar back from six rounds to five this year. It's more user-friendly and returning to Sandown to begin the series has been a winner all round.
"The Kumho Series is still the best value place to race these types of cars at this level when you combine the value of the television coverage, the tyre deal, use of garages and the entry fees."
One change that has not gone through ahead of the season is the planned addition of the MARC Focus and Mazda V8s in a second class.
The Queensland-built cars have now been made eligible for the Kerrick Sports Sedan Series, with two entered for the opening round at Sandown.
Entry list: Kumho V8 Touring Car Series, Round 1