Brabham returns to Indy Lights with Andretti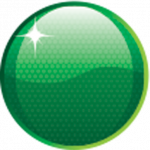 Matthew Brabham will return to the Indy Lights championship having agreed a deal to rejoin American giant Andretti Autosport.
The grandson of three times Formula 1 World Champion, Sir Jack Brabham, will jump behind the wheel of the new Dallara Indy Lights chassis at the St Petersburg season opener from March 27-29.
This will be the former Pro Mazda champion's second year in the championship after finishing fourth in the standings for Andretti last year.
Although his off season testing program has been limited, the 21-year-old, who has raced for Andretti's Formula E squad, is hoping to draw confidence from wins in the Pro Mazda Series at St Petersburg.
He is set to test the #83 for the first time at Homestead prior to the season opener.
"It's brilliant that we have the opportunity to link up with Andretti Autosport again for this campaign," said Brabham.
"It has been a tough off-season trying to piece everything together, but thanks to the team and some close supporters, we'll be at St Petersburg.
"Having won both races at St. Pete in Pro Mazda and being quite strong there last year, I'm confident of hitting the ground running. It's a great track and I love street courses, so we'll be aiming to be in the mix.
"It is a brand new car this year – so there is a bit to learn, but the experience from developing the Formula E car with Andretti will work in my favour – like the Indy Lights car, it was a totally new package and those FE street courses are some of the tightest I've ever raced on.
"In terms of Indy Lights testing, I'm a bit behind the eight ball, but through FE and training regularly, I'm going in race fit. Andretti Autosport are the best team in the pitlane, so I have no doubt the knowledge they've obtained from Shelby (Blackstock – team-mate) will help me, plus I now have a great working relationship with Dave (Seyffert – Engineer) from our Formula E adventures."
Michael Andretti has welcomed Brabham's return to his Indy Lights squad and is confident he can star on the St Petersburg streets.
"It's great to have Matt back in a seat within our Indy Lights program," said Andretti.
"He's done a stellar job stepping up for us in the INDYCAR off-season in our Formula E team as reserve driver, but it will be great to see him back in Indy Lights alongside Shelby (Blackstock).
"Those two work well together and they will be ones to watch as they hit the streets of St. Pete."