Richest ever prize pool for Aus Kart Champs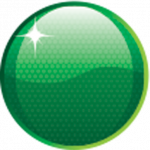 The new for 2015 Australian Kart Championships will feature the biggest prize pool in the sport's history, amassing over $110,000.
The prize pool is offering up no less than 11 opportunities for Australians to race internationally and seven brand new engines.
The winners of the KZ2, KF3 Junior and KA TaG classes will all win the opportunity to join Team Australia at the Winter Cup in Italy next year. Earlier this year, the Australian Champions from 2014 made the journey to Italy and competed for the official Ricciardo Kart team in its first major international event.
The top two in the KA12 category earn the right to compete in the Vortex ROK International in Italy, whilst the best placed two in KA Junior, KA1 and X30 will receive an 'arrive and drive' package at the 2016 IAME International final and a $1,500 travel package thanks to Karting Australia.
In KF2, each round winner will receive $1,000 in cash, with prizes per round drifting down to third, including free set of MG tyres and free entry for the next round respectively, while the racer of the round will also receive a new set of MG tyres.
In all categories, significant prizes are handed out until at least third position, with some attracting prizes down to sixth, giving karters more reason to enter the new look Australian Championships.
"Since announcing the format of the Australian Kart Championship last year we've been working very hard on ensuring that it not only provides the best platform for Australian karting in terms of competition but also some great opportunities and rewards for our drivers," said Karting Australia Chairman Mick Doohan.
"When you look at the prize pool that has been established it is undoubtedly the most significant across the board of classes that we've ever seen here in Australia.
"The opportunities presented are second to none and I look forward to see Australia's best competitors battle it out for the right to become National Champion throughout the year."
The first round of the Championship will be held at Todd Road in Melbourne over the weekend of April 3-5.