Perkins set for Kumho V8 Sandown opener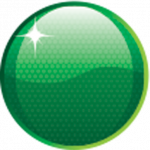 Holden Racing Team endurance co-driver Jack Perkins will compete in the opening round of the Kumho Tyre V8 Touring Car Series at Sandown next weekend.
The 28-year-old will drive an Eggleston Motorsport VZ Commodore to accrue valuable track time at the Victorian venue ahead of the Sandown 500 held from September 11-13.
The move represents a chance to reconnect with the Eggleston Motorsport team he drove for in the Dunlop Series two years ago.
"I'm really excited to be back with Eggleston Motorsport," said Perkins, who will partner James Courtney at the HRT for the upcoming V8 Supercars enduros.
"They run a top notch race team and we have had great success together back in 2013 in the Dunlop Series.
"I'm also very excited to get back in a race car having secured an awesome enduro ride with James Courtney and HRT.
"It's important to get racing miles, and if I can't get those miles in the Dunlop Series, the Kumho Series is an obvious option.
"The car is an ex-Walkinshaw Holden Commodore so it shares heritage and history from my enduro team, and with the first V8 Supercars enduro at Sandown for the 500-kilometre race in September it was well worth getting something together."