Nissan delays GT-R LM debut until Le Mans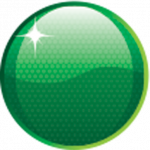 Nissan's radical GT-R LM will not race until June's Le Mans 24 Hours after the company elected to withdraw from the opening two World Endurance Championship events.
The front-wheel drive prototype had been scheduled to run in public for the first time at this month's official WEC test at Paul Ricard, before tackling the Silverstone (April 12) and Spa (May 2) races.
The decision to delay its debut comes after the team was forced to cut short a test at Sebring earlier this month and the failing of a monocoque crash test.
"Our main aim for this year was always Le Mans and we have decided to re-focus on that race," said Nissan's global motorsport chief Darren Cox in a statement.
"It's no secret that with such a different car that we have faced a number of challenges, so right now we would rather be testing in April and May rather than racing."
While Nissan's delayed entry is a blow to the WEC, its CEO Gérard Neveu stressed that the Japanese company's position is understandable given the complexities of the current rule set.
"Nissan is not the first manufacturer to miss the start of the season and they won't be the last: Toyota previously did the same and they are now our world champions," he said.
"To build an LMP1 hybrid programme is very challenging; it takes some time and we fully trust Nissan to be on the LMP1 grid of the WEC from Le Mans."