Hockenheim abandons German GP plan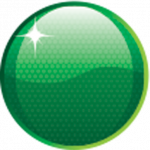 The German Grand Prix looks set to be removed from 2015 Formula 1 calendar following reports Hockenheim has ruled out hosting this year's race.
Hockenheim emerged as a potential venue for the race after talks had broken down with the new owners of the Nurburgring circuit, which had been slated to host the event on July 19.
Formula 1 commercial chief Bernie Ecclestone was hopeful Hockenheim would be able to fill the void, but circuit boss Georg Seiler has told German newspaper Bild that time has run out for the venue to host the race.
Losing the race would come as a blow with Germany an established home for F1 racing having hosted a grand prix annually since 1955.
"We have no more hope that the Formula 1 race takes place here," Seiler told Bild.
"We did everything we could in the last few years to make the fans happy.
"Time has run out to organise the race here. Otherwise, (there was a risk that) the quality of the event would have suffered."
The situation may now require Ecclestone to inform the FIA that the race is off, reducing the current calendar to 19 races.
According to F1 rules, if an event notifies the FIA of its cancellation with less than three months notice, the race will not be considered for a return to the championship the following year.