Courtney: Ambrose V8 Supercars return unlikely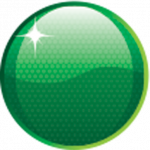 V8 Supercars Championship leader James Courtney says he'd be surprised if Marcos Ambrose returns to the category following his latest hiatus.
DJR Team Penske announced on Tuesday that Ambrose has elected to step out of the team's Ford for an undetermined period after struggling to come to grips with the car.
Although slated to be back for the endurance events, the shock move has cast major doubt over whether the former two-time champion will return.
Courtney, who was a team-mate to Ambrose in British Formula Ford during the 1990s before replacing the NASCAR-bound Tasmanian at Stone Brothers Racing a decade ago, described the latest development as "a massive shock".
"I'd be surprised if he comes back now," Courtney told Fox Sports News.
"He's left and then come back and it hasn't really worked the way he wanted it to. For him to go away (again) … I think he's gone too early.
"It was always going to be really tough for him to come back.
"The championship has evolved so much from when he left and it's going to take time for him to come around.
"For him to pack it in so quickly I think there's a lot more to the story than what's being let on."
Courtney also expressed surprise at the explanation that fast tracking the team's development with the more experienced Scott Pye was necessary given Ambrose's results to date.
"I can't see where he was running in this championship being a drama because in America he was running mid-pack," he said.
"It wasn't like he was winning everything in America and now he's getting thrashed. It's just really quite bizarre.
"I'm surprised that it's happened and I'm really surprised he didn't just go through next weekend (Symmons Plains), with it being his home event and just take that one on the chin and give his fans a bit of a farewell.
"In the end he's made that decision and I'm sure we'll hear the full reasoning why a bit later on."