Alonso returns to McLaren simulator duties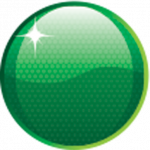 Fernando Alonso's return to Formula 1 has taken a positive step after McLaren confirmed he will undergo simulator work at the team's base.
The double world champion returned to fitness training last week following February's Barcelona crash that ruled him out of the season opening Australian Grand Prix.
Alonso is now expected to drive the squad's state-of-the-art simulator today.
Spotted at #MTC: Fernando's in the house today and will be in the simulator tomorrow. pic.twitter.com/5hKT8HfkZf

— McLaren (@McLarenF1) March 17, 2015
Although doctors declared the Spaniard had suffered no long lasting injuries in the incident, they advised Alonso to sit out last weekend's race having suffered a concussion in the crash.
McLaren boss Eric Boullier declared at Albert Park that Alonso's participation in the Malaysian Grand Prix is subject to clearance from the FIA following a further medical examination.
"The normal process recommended by the doctors was obviously to stay and rest at home for a few days and this is what he was doing and during the same time he was allowed to train again and start again his recovery and training programme," said Boullier prior to last week's Australian Grand Prix.
"Now it's up to the doctors of the FIA to decide if he will be ready to race in Malaysia or not."