Skaife adamant Ambrose will return in 2015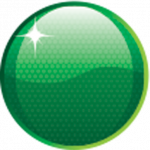 Five-time V8 Supercars champion Mark Skaife is adamant that Marcos Ambrose will return to the wheel of the DJR Team Penske Ford this season.
Following the shock news that the returning two-time champion will step back from his full-time V8 seat, Skaife believes this is a temporary move, suggesting the Tasmanian will resume his driving duties when the DJRTP Falcon's performance improves.
Ambrose's decision arrives just two events into his full-time return to V8 Supercars with the former NASCAR Sprint Cup driver lying 12th in the standings.
The team confirmed that Scott Pye will take over the #17 with Ambrose scheduled to partner him in the upcoming enduros.
"He will be back in the car I have absolutely no doubt," Skaife told Fox Sports News.
"I think what you find is that when he sees the glimmer of the car getting better, I think that will be the time he will come back on board. In the meantime we have to be patient."
The pressure of returning to the championship as a previous double champion has played a part in the 38-year-old's decision, according to Skaife, who is urging fans to be patient while the sport awaits Ambrose's return.
The timing of the announcement will come as a blow to his native Tasmania with the island's Symmons Plains circuit set to host the second round of the championship next weekend.
"We know it has been a very tough assignment," added Skaife.
"It's obviously very competitive and he has been away for 10 years and to come back at this stage and have then the expectations he had, being one of the best drivers ever, it must be very very hard for him.
"I think the pressure of him coming into his home event has the ultimate amount of pressure.
"I think for fans we should be a little patient and sit back and say he is one of the great that is not going as good as he would like.
"The pressure of that performance level is high lets just sit back and wait until he gets back in the car.
"You don't forget how to drive race cars and Marcos Ambrose is one of the best drivers we have seen in this sport.
"Marcos came back at the end of last year have a quick foray at Sydney and he did a good sound job.
"But what's happened is with a one car team it's really hard to judge where you are."