Rivals hit back at Red Bull engine fury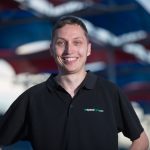 Red Bull's Formula 1 rivals have hit back at claims that the FIA should equalise the performance of power units following Mercedes' domination of the Australian Grand Prix.
The Silver Arrows obliterated the F1 field in the season opener with Lewis Hamilton and Nico Rosberg more than half a minute clear of their nearest rivals in Sunday's race.
Mercedes' advantage at Albert Park prompted Red Bull boss Christian Horner to call on the FIA to introduce a parity mechanism on power units, after his team were rendered uncompetitive by a lacklustre Renault engine.
The vocal team principal of the Milton Keynes squad also aired fears that Mercedes' supremacy would risk F1 losing its appeal.
Mercedes boss Toto Wolff has responded to the claims by telling his rivals to "work harder" to redress the balance.
"If you come into Formula 1 and you try to eat each other, or perform on the highest level, and equalisation is what you need after the first race… it's not how we've done things in the past and not how we've moaned," Wolff said.
"I think just get your head down and work hard and try to sort it out."
One team opening up a huge advantage over the rest is nothing out of the ordinary for F1, with several squads enjoying periods of dominance, similar to Mercedes' current form, in the past.
Williams performance chief Rob Smedley believes Mercedes' impressive start to the 2015 campaign should be seen as a benchmark for the rest of the teams to follow.
The former Ferrari engineer holds the view it shouldn't be seen as negative factor for the sport, while also echoing Wolff's response to rivals.
The Williams team is a Mercedes engine customer; benefitting greatly from the German marque's mastery of the current 1.6 litre turbo engine formula since switching to the brand last season.
"I don't think it is bad for the sport at all," said Smedley following the AGP.
"I think Formula 1 is about levels of excellence. I think they (Mercedes) are now the absolute benchmark, the levels of excellence that they have attained in the whole operation is outstanding, and I take my hat off to them.
"They have done an absolutely fantastic job I'm not going to bitch and moan that they are quicker than us.
"I've been in situations in a team where we have been dominant and now I'm in a team where there is another team which is dominant.
"If you work hard enough and you do everything right then there are rewards and they have worked hard.
"I think it is good for the sport because it shows how hard everyone is pushing. It shows they are pushing really hard and the sport should be about technical excellence.
"We at Williams shouldn't be waiting for them (Mercedes) to drop the ball we should be looking to try an obtain and surpass what they are doing."
CLICK HERE to have your say on the Formula 1 engine debate in this week's Pirtek Poll.