Ecclestone backs F1 engine equalisation bid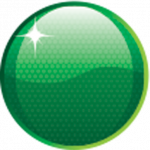 Formula 1 commercial chief Bernie Ecclestone has thrown his weight behind Red Bull Racing's call for the FIA to equalise power units in a bid to rein in Mercedes' overwhelming advantage.
Red Bull boss Christian Horner publicly appealed to the sport's governing body to step in to redress the balance following Mercedes' complete domination of the season opening Australian Grand Prix.
While Mercedes has hit back at the claims, F1 supremo Ecclestone supports Red Bull's bid, confirming that there is a mechanism in place that allows the FIA to address a situation where one manufacturer has a significant advantage.
"They (Red Bull) are absolutely 100 percent right," Ecclestone told Reuters.
"There is a rule that I think (former president) Max (Mosley) put in when he was there that in the event that a particular team or engine supplier did something magic – which Mercedes have done – the FIA can level up things."
Ecclestone has praised the effort from Mercedes but believes a change is needed.
"They (Mercedes) have done a first class job which everybody acknowledges," he said.
"(But) we need to change things a little bit now and try and level things up a little bit.
"What we should have done was frozen the Mercedes engine and leave everybody else to do what they want so they could have caught up," he added.
"We should support the FIA to make changes."