Red Bull threatens to quit F1 over engines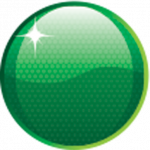 Red Bull could pull the pin on its Formula 1 involvement over the current powertrain regulations, the company's motorsport advisor Dr Helmut Marko has threatened.
The Red Bull Racing outfit has again been rendered uncompetitive by its Renault engine package this year, with Daniel Ricciardo struggling to sixth in Sunday's Australian Grand Prix.
Team principal Christian Horner called for FIA intervention in the wake of the race, claiming that something needs to be done to bring the dominant Mercedes powerplants back to the field.
Mercedes has steamrolled its opposition since the current 1.6 litre hybrid turbo regulations were introduced at the beginning of last year.
"We will evaluate the situation again as every year and look into costs and revenues," Autosport quotes Marko telling German speaking media at Albert Park.
"If we are totally dissatisfied we could contemplate an F1 exit. The danger is there that Mr Mateschitz loses his passion for F1."
Red Bull has run its flagship Formula 1 outfit since buying Jaguar Racing at the end of 2004, before adding a second team, Scuderia Toro Rosso, a year later.
Under the direction of designer Adrian Newey, Red Bull eventually emerged as Formula 1's benchmark while the category remained dominated by aerodynamics.
Its consecutive titles between 2010 and 2013 are now a distant memory, however, as the team battles with engines that Horner says are 100bhp down on the Mercedes.
"The technical rules are not understandable, much too complicated, and too expensive," said Marko of the current engine regulations.
"We are governed by an engineers' formula. We wanted cost reduction too, but it is not happening like this.
"A designer like Adrian Newey is castrated by this engine formula. These rules will kill the sport."