POLL: Should the FIA equalise F1 engines?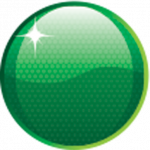 After a dominant performance from Mercedes at the Australian Grand Prix, Formula 1 is braced for another two horse championship race between Lewis Hamilton and Nico Rosberg.
Although expected to be favourites at Albert Park after pre-season testing, few would have predicted quite the extent of the gulf between the world champion team and the rest of the paddock.
The Silver Arrows topped every session comfortably with Hamilton going on to complete a pole position, race victory and fastest lap clean sweep.
Such was the Brackley squad's pace, Hamilton and Rosberg boasted a lead of more than half a minute over nearest rival Sebastian Vettel in the lead Ferrari.
Red Bull has been particularly vocal following Mercedes devastating display with team principal Christian Horner calling for the FIA to redress the advantage by introducing a form of engine parity.
Horner, who claims his team's Renault engine is 100 horsepower down compared to Mercedes, believes the world champion team's dominance will damage the sport's popularity with the fans.
This week's Pirtek Poll asks: Should the FIA move to equalise the performance of the current Formula 1 engines?