Harvick wins again in Phoenix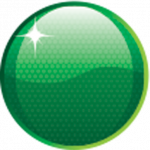 Kevin Harvick has again been the class of the field in the NASCAR Sprint Cup, winning at Phoenix.
To put it into context it was his fourth-straight race win at Phoenix, second-straight victory after winning at Las Vegas last week, and his seventh-straight top-2 finish dating back to the end of last season's championship run.
Starting from pole Harvick ran at or near the front and led the most laps on the day.
His biggest challenge came from team-mate Kurt Busch, who was returning from suspension. Busch pushed Harvick with around 20 laps to run when a caution flew. Busch decided to pit for four fresh tyres and charged back to fifth by the end. Busch not second-guessing his decision after saying he had used all his tyres trying to fight with Harvick.
Tyre issues had a presence with Dale Earnhardt Jr., Tony Stewart and Sam Hornish Jr, in Marcos Ambrose old no.9, all blowing tyres and finding the fence.
No such dramas for Harvick, who despite having plenty of pressure from Jamie McMurray on the final two re-starts kept his lead through to the finish.
NASCAR stays on the US West Coast next week where it will race at Fontana in Southern California.
VIDEO: Highlights from Phoenix
RESULTS: Campingworld.com500 – Phoenix International Raceway
| | | | | | | | | | |
| --- | --- | --- | --- | --- | --- | --- | --- | --- | --- |
| POS. | CAR # | DRIVER | MANUFACTURER | STARTING POS. | LAPS | LAPS LED | FINAL STATUS | POINTS | BONUS POINTS |
| 1 | 4 | Kevin Harvick | Chevrolet | 1 | 312 | 224 | Running | 48 | 5 |
| 2 | 1 | Jamie McMurray | Chevrolet | 3 | 312 | 1 | Running | 43 | 1 |
| 3 | 31 | Ryan Newman | Chevrolet | 5 | 312 | 0 | Running | 41 | 0 |
| 4 | 5 | Kasey Kahne | Chevrolet | 9 | 312 | 0 | Running | 40 | 0 |
| 5 | 41 | Kurt Busch | Chevrolet | 8 | 312 | 0 | Running | 39 | 0 |
| 6 | 2 | Brad Keselowski | Ford | 6 | 312 | 52 | Running | 39 | 1 |
| 7 | 78 | Martin Truex Jr | Chevrolet | 15 | 312 | 0 | Running | 37 | 0 |
| 8 | 22 | Joey Logano | Ford | 2 | 312 | 35 | Running | 37 | 1 |
| 9 | 24 | Jeff Gordon | Chevrolet | 10 | 312 | 0 | Running | 35 | 0 |
| 10 | 42 | Kyle Larson | Chevrolet | 12 | 312 | 0 | Running | 34 | 0 |
| 11 | 48 | Jimmie Johnson | Chevrolet | 20 | 312 | 0 | Running | 33 | 0 |
| 12 | 17 | Ricky Stenhouse Jr | Ford | 14 | 312 | 0 | Running | 32 | 0 |
| 13 | 19 | Carl Edwards | Toyota | 7 | 312 | 0 | Running | 31 | 0 |
| 14 | 27 | Paul Menard | Chevrolet | 21 | 312 | 0 | Running | 30 | 0 |
| 15 | 3 | Austin Dillon | Chevrolet | 11 | 312 | 0 | Running | 29 | 0 |
| 16 | 20 | Matt Kenseth | Toyota | 4 | 312 | 0 | Running | 28 | 0 |
| 17 | 47 | AJ Allmendinger | Chevrolet | 22 | 312 | 0 | Running | 27 | 0 |
| 18 | 51 | Justin Allgaier | Chevrolet | 28 | 312 | 0 | Running | 26 | 0 |
| 19 | 43 | Aric Almirola | Ford | 32 | 312 | 0 | Running | 25 | 0 |
| 20 | 13 | Casey Mears | Chevrolet | 24 | 312 | 0 | Running | 24 | 0 |
| 21 | 18 | David Ragan | Toyota | 13 | 312 | 0 | Running | 23 | 0 |
| 22 | 40 | Landon Cassill | Chevrolet | 33 | 312 | 0 | Running | 0 | 0 |
| 23 | 11 | Denny Hamlin | Toyota | 25 | 312 | 0 | Running | 21 | 0 |
| 24 | 15 | Clint Bowyer | Toyota | 30 | 312 | 0 | Running | 20 | 0 |
| 25 | 35 | Cole Whitt | Ford | 39 | 312 | 0 | Running | 19 | 0 |
| 26 | 10 | Danica Patrick | Chevrolet | 23 | 312 | 0 | Running | 18 | 0 |
| 27 | 16 | Greg Biffle | Ford | 19 | 312 | 0 | Running | 17 | 0 |
| 28 | 6 | Trevor Bayne | Ford | 36 | 309 | 0 | Running | 16 | 0 |
| 29 | 38 | David Gilliland | Ford | 29 | 309 | 0 | Running | 15 | 0 |
| 30 | 7 | Alex Bowman | Chevrolet | 26 | 309 | 0 | Running | 14 | 0 |
| 31 | 23 | J.J. Yeley | Toyota | 40 | 309 | 0 | Running | 0 | 0 |
| 32 | 34 | Brett Moffitt | Ford | 38 | 309 | 0 | Running | 12 | 0 |
| 33 | 32 | Mike Bliss | Ford | 37 | 308 | 0 | Running | 0 | 0 |
| 34 | 26 | Jeb Burton | Toyota | 41 | 307 | 0 | Running | 10 | 0 |
| 35 | 83 | Matt DiBenedetto | Toyota | 35 | 307 | 0 | Running | 9 | 0 |
| 36 | 98 | Josh Wise | Ford | 34 | 306 | 0 | Running | 8 | 0 |
| 37 | 62 | Brendan Gaughan | Chevrolet | 42 | 306 | 0 | Running | 0 | 0 |
| 38 | 33 | Alex Kennedy | Chevrolet | 43 | 304 | 0 | Running | 6 | 0 |
| 39 | 14 | Tony Stewart | Chevrolet | 17 | 282 | 0 | Accident | 5 | 0 |
| 40 | 9 | Sam Hornish Jr | Ford | 27 | 277 | 0 | Running | 4 | 0 |
| 41 | 55 | Brian Vickers | Toyota | 18 | 230 | 0 | Running | 3 | 0 |
| 42 | 46 | Michael Annett | Chevrolet | 31 | 202 | 0 | Running | 2 | 0 |
| 43 | 88 | Dale Earnhardt Jr | Chevrolet | 16 | 179 | 0 | Accident | 1 | 0 |
STANDINGS 
| | | | | | | | | |
| --- | --- | --- | --- | --- | --- | --- | --- | --- |
| POS | DRIVER | POINTS | BEHIND | STARTS | WINS | TOP 5 | TOP 10 | DNF |
| 1 | Kevin Harvick | 182 | Leader | 4 | 2 | 4 | 4 | 0 |
| 2 | Joey Logano | 160 | -22 | 4 | 1 | 2 | 4 | 0 |
| 3 | Martin Truex Jr | 155 | -27 | 4 | 0 | 1 | 4 | 0 |
| 4 | Kasey Kahne | 132 | -50 | 4 | 0 | 1 | 2 | 0 |
| 5 | AJ Allmendinger | 127 | -55 | 4 | 0 | 0 | 2 | 0 |
| 6 | Dale Earnhardt Jr | 126 | -56 | 4 | 0 | 3 | 3 | 1 |
| 7 | Jimmie Johnson | 124 | -58 | 4 | 1 | 2 | 2 | 0 |
| 8 | Ryan Newman | 123 | -59 | 4 | 0 | 2 | 3 | 0 |
| 9 | Brad Keselowski | 116 | -66 | 4 | 0 | 0 | 3 | 1 |
| 10 | Matt Kenseth | 113 | -69 | 4 | 0 | 1 | 2 | 0 |
| 11 | Paul Menard | 112 | -70 | 4 | 0 | 0 | 0 | 0 |
| 12 | Casey Mears | 111 | -71 | 4 | 0 | 0 | 1 | 0 |
| 13 | Denny Hamlin | 108 | -74 | 4 | 0 | 2 | 2 | 0 |
| 14 | Aric Almirola | 105 | -77 | 4 | 0 | 0 | 0 | 0 |
| 15 | Clint Bowyer | 101 | -81 | 4 | 0 | 0 | 1 | 0 |
| 16 | Greg Biffle | 101 | -81 | 4 | 0 | 0 | 1 | 0 |
| 17 | Kyle Larson | 98 | -84 | 4 | 0 | 0 | 2 | 1 |
| 18 | David Ragan | 98 | -84 | 4 | 0 | 0 | 0 | 0 |
| 19 | Jamie McMurray | 97 | -85 | 4 | 0 | 1 | 1 | 1 |
| 20 | David Gilliland | 92 | -90 | 4 | 0 | 0 | 0 | 0 |
| 21 | Carl Edwards | 88 | -94 | 4 | 0 | 0 | 0 | 0 |
| 22 | Austin Dillon | 88 | -94 | 4 | 0 | 0 | 0 | 0 |
| 23 | Danica Patrick | 86 | -96 | 4 | 0 | 0 | 0 | 0 |
| 24 | Sam Hornish Jr | 79 | -103 | 4 | 0 | 0 | 0 | 0 |
| 25 | Jeff Gordon | 77 | -105 | 4 | 0 | 0 | 1 | 1 |
| 26 | Trevor Bayne | 71 | -111 | 4 | 0 | 0 | 0 | 0 |
| 27 | Ricky Stenhouse Jr | 70 | -112 | 4 | 0 | 0 | 0 | 1 |
| 28 | Justin Allgaier | 70 | -112 | 4 | 0 | 0 | 0 | 1 |
| 29 | Cole Whitt | 60 | -122 | 4 | 0 | 0 | 0 | 1 |
| 30 | Brett Moffitt | 56 | -126 | 3 | 0 | 0 | 1 | 0 |
| 31 | Michael Annett | 54 | -128 | 4 | 0 | 0 | 0 | 0 |
| 32 | Michael McDowell | 44 | -138 | 3 | 0 | 0 | 0 | 0 |
| 33 | Kurt Busch | 39 | -143 | 1 | 0 | 1 | 1 | 0 |
| 34 | Alex Bowman | 37 | -145 | 3 | 0 | 0 | 0 | 1 |
| 35 | Brian Vickers | 32 | -150 | 2 | 0 | 0 | 0 | 0 |
| 36 | Tony Stewart | 32 | -150 | 4 | 0 | 0 | 0 | 2 |
| 37 | Josh Wise | 30 | -152 | 3 | 0 | 0 | 0 | 0 |
| 38 | Jeb Burton | 23 | -159 | 3 | 0 | 0 | 0 | 0 |
| 39 | Bobby Labonte | 20 | -162 | 1 | 0 | 0 | 0 | 0 |
| 40 | Michael Waltrip | 18 | -164 | 1 | 0 | 0 | 0 | 0 |
| 41 | Reed Sorenson | 12 | -170 | 1 | 0 | 0 | 0 | 0 |
| 42 | Matt DiBenedetto | 9 | -173 | 1 | 0 | 0 | 0 | 0 |
| 43 | Mike Wallace | 8 | -174 | 1 | 0 | 0 | 0 | 0 |
| 44 | Alex Kennedy | 6 | -176 | 1 | 0 | 0 | 0 | 0 |
| 45 | Ron Hornaday Jr | 2 | -180 | 1 | 0 | 0 | 0 | 1 |
| 46 | Brian Scott | 0 | -182 | 1 | 0 | 0 | 0 | 0 |
| 47 | Regan Smith | 0 | -182 | 3 | 0 | 0 | 0 | 0 |
| 48 | Matt Crafton | 0 | -182 | 1 | 0 | 0 | 0 | 0 |
| 49 | Ryan Blaney | 0 | -182 | 2 | 0 | 0 | 0 | 1 |
| 50 | Johnny Sauter | 0 | -182 | 1 | 0 | 0 | 0 | 0 |
| 51 | Landon Cassill | 0 | -182 | 4 | 0 | 0 | 0 | 2 |
| 52 | Brendan Gaughan | 0 | -182 | 3 | 0 | 0 | 0 | 0 |
| 53 | Ty Dillon | 0 | -182 | 1 | 0 | 0 | 0 | 0 |
| 54 | Mike Bliss | 0 | -182 | 2 | 0 | 0 | 0 | 0 |
| 55 | J.J. Yeley | 0 | -182 | 4 | 0 | 0 | 0 | 0 |
| 56 | Joe Nemechek | 0 | -182 | 1 | 0 | 0 | 0 | 0 |
| 57 | Tanner Berryhill | 0 | -182 | 0 | 0 | 0 | 0 | 0 |
| 58 | Travis Kvapil | 0 | -182 | 0 | 0 | 0 | 0 | 0 |
| 59 | Justin Marks | 0 | -182 | 0 | 0 | 0 | 0 | 0 |