Vettel: Mercedes can be caught in 2015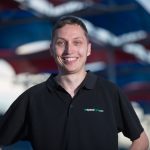 Sebastian Vettel insists it is "not impossible" for Ferrari to reel in Mercedes this season despite a devastating display from the Silver Arrows at the Australian Grand Prix.
The four-time world champion emerged third on debut for Ferrari albeit a whopping 34 seconds behind the Mercedes duo of Lewis Hamilton and Nico Rosberg respectively.
Vettel concedes Mercedes' one-two has shown they will be extremely difficult to beat in 2015, but he believes it is possible to catch the reigning champions this season.
"You have to be realistic; this weekend it was in their hands and they did a great job, not just as a team, both individually," said Vettel.
"They (Mercedes) have a great package at the moment, existing from car and drivers which will be difficult to beat. It's a big gap.
"Thirty-four seconds down the road is a lot for everyone else.
"You can turn it around a little bit for the next grand prix, we can be closer but it could be even worse.
"I think in the first three races you really have to try and understand who is really strong and what are the gaps.
"So they are the favourites; they had a huge advantage last year and I think they did a good job in increasing that advantage for this year.
"It will be difficult but not impossible for us and the rest to catch up."
Australian Grand Prix winner Hamilton echoed Vettel's thoughts, stating that despite the huge advantage Mercedes possesses, the Brackley squad cannot afford to relax.
The reigning world champion earmarked Ferrari as potential challengers this year, admitting the Scuderia had made big gains from last season.
Ferrari scored just two podiums last season which represented its worst campaign since 1992.
"I have not seen the times but Ferrari has taken a huge step forward they have made one of the bigger steps so we definitely cannot back off," said Hamilton.
"They will continue to push and I anticipate we might have a good fight with them this year."