Richards takes two from three in Carrera Cup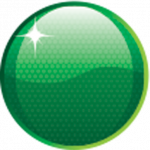 Steven Richards' hot start to his Carrera Cup title defence has continued with overall victory at the second round at Albert Park.
After winning all three races at the opening round in Adelaide, Richards took two of this weekend's three races and finished second in the other.
In today's final race he got a great start while Craig Baird jumped ahead of Nick McBride and Cam McConville to second by the opening turn.
After winning the opening race on Friday, McBride's weekend came undone when he banged wheels with Shae Davies off the start. He was forced out of the race with damaged suspension.
Over the opening laps Baird pushed Richards, but the defending champion fended off the challenge and then edged out in front through to the chequered flag.
Baird home in a close second with McConville just as close back in third, likewise Davies in fourth.
"I'm driving with a lot of confidence at the moment; it's the best car I've ever driven anywhere in any category; I love driving it and I think that's when you drive at your best," said Richards.
"You can't take these results lightly; this is an unbelievably competitive championship so I'm making the most of it now because I don't know how many I've got left. The less experienced guys have more experience at the coming circuits than Adelaide and Albert Park so the competition is only going to get tougher."
One of the big movers in the race was Nick Foster, who climbed from 10th on the grid to finish fifth.
Max Twigg made it three from three in the Tag Heuer Carrera Challenge for the semi-pro racers; again in amongst the professional drivers at the finish.
"Race three was the most enjoyable race of the weekend as I held onto the professional drivers a lot longer and I think if we started with some more pressure in the front tyres we would have stayed there," said Twigg.
The Carrera Cup next goes racing at the end of May with the mini-enduro event at Phillip Island.
RESULTS: Race 3 – Carrera Cup : Albert Park
| | | | |
| --- | --- | --- | --- |
| Pos | No. | Driver | Sponsor |
| 1 |   1 | Steven Richards | Laser Plumbing and Electrical |
| 2 |   8 | Craig Baird | Porsche Centre Melbourne |
| 3 |  14 | Cam McConville | OPS Gateway |
| 4 |  88 | Shae Davies | Scott Taylor Motorsport |
| 5 | 777 | Nick Foster | Bob Jane T-Marts |
| 6 |  10 | David Russell | Finanze EZI |
| 7 |   7 | Matt Campbell | Phase 8 |
| 8 |  22 | Richard Muscat | Wilson Sec/PAYCE/Genis Steel |
| 9 |  26 | Michael Almond | Copyworld |
| 10 |  65 | Fraser Ross | Porsche Centre Brighton |
| 11 |   5 | Spike Goddard | Spike Racing |
| 12 |  45 | Duvashen Padayachee | VIP Petfoods |
| 13 |  18 | Max Twigg | |
| 14 |  11 | Simon Hodge | Team BRM |
| 15 |  23 | Roger Lago | JBS Australia |
| 16 |  56 | Shane Smollen | McGrath Estate Agents |
| 17 |  24 | Tony Bates | AFS/Ned Whiskey & Cola |
| 18 |   4 | Stephen Grove | Grove Group |
| 19 |   9 | Marc Cini | Hallmarc/PIARC |
| 20 |   6 | Ash Samadi | Apartment Hotel |
| 21 |  39 | Adrian Mastronardo | Veritas |
| 22 |  13 | James Bergmuller | Motorone Car Care |
| 23 |  77 | Nick McBride | Bob Jane T-Marts |
| 24 | 222 | Scott Taylor | Scott Taylor Motorsport |
STANDINGS: Overall
| | | |
| --- | --- | --- |
| Position | Driver | Points |
| 1 | Steven Richards | 354 |
| 2 | Craig Baird | 278 |
| 3 | Cam McConville | 250 |
| 4 | Nick McBride | 249 |
| 5 | David Russell | 238 |
| 6 | Richard Muscat | 188 |
| 7 | Michael Almond | 153 |
| 8 | Matt Campbell | 111 |
| 9 | Shae Davies | 107 |
| 10 | Fraser Ross | 97 |
| 11 | Tony Bates | 95 |
| 12 | Duvashen Padayachee | 94 |
| 13 | Simon Hodge | 84 |
| 14 | Stephen Grove | 76 |
| 15 | Roger Lago | 72 |
| 16 | Shane Smollen | 67 |
| 17 | Nick Foster | 56 |
| 18 | Ash Samadi | 51 |
| 19 | Max Twigg | 50 |
| 20 | Marc Cini | 48 |
| 21 | Spike Goddard | 44 |
| 22 | Scott Taylor | 37 |
| 23 | Adrian Mastronardo | 36 |
| 24 | James Bergmuller | 16 |
STANDINGS: Professional
| | | |
| --- | --- | --- |
| Position | Driver | Points |
| 1 | Steven Richards | 354 |
| 2 | Craig Baird | 278 |
| 3 | Nick McBride | 258 |
| 4 | Cam McConville | 250 |
| 5 | David Russell | 238 |
| 6 | Richard Muscat | 188 |
| 7 | Michael Almond | 153 |
| 8 | Matt Campbell | 118 |
| 9 | Shae Davies | 107 |
| 10 | Fraser Ross | 103 |
| 11 | Duvashen Padayachee | 98 |
| 12 | Simon Hodge | 89 |
| 13 | Nick Foster | 56 |
| 14 | Spike Goddard | 50 |
 STANDINGS: Tag Heuer Carrera Challenge
| | | |
| --- | --- | --- |
| Position | Driver | Points |
| 1 | Tony Bates | 324 |
| 2 | Stephen Grove | 270 |
| 3 | Roger Lago | 258 |
| 4 | Shane Smollen | 248 |
| 5 | Ash Samadi | 187 |
| 6 | Max Twigg | 180 |
| 7 | Marc Cini | 178 |
| 8 | Adrian Mastronardo | 143 |
| 9 | Scott Taylor | 133 |
| 10 | James Bergmuller | 78 |