Coulthard: Ricciardo must be patient in 2015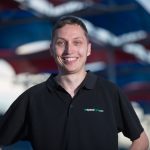 Former Red Bull driver David Coulthard is urging Daniel Ricciardo to be patient for results amid a difficult start to his 2015 Formula 1 season.
Ricciardo has experienced a troubled homecoming following his breakthrough 2014 campaign with his home race so far dogged by an engine failure, mechanical issues and an off the pace RB11.
The Australian will start today's season opener from seventh with his Red Bull more than two seconds adrift of the all conquering Mercedes of Lewis Hamilton and Nico Rosberg.
Judging on pace in practice and qualifying Red Bull appears to have slipped further down the pecking order since the end of 2014, leaving Ricciardo with low expectations for his home race.
Multiple grand prix winner turned F1 commentator Coulthard believes Ricciardo faces a much tougher 2015 campaign, urging the Red Bull driver and Australian fans to be patient.
"Its going to be interesting to see what the final order is but I think people need to be patient," Coulthard told Speedcafe.com.
"It seems to be a little bit of the curse of the Aussies at their home race.
"In Daniel they (Australia) have got someone who is a great driver and his three wins last year were fantastic.
"I don't think he has the package to challenge for the championship,and it might even be difficult to retain third in the drivers' championship, but we will have to wait and see.
"It will be a new experience for him as his career has gone up each year and it may have a period of levelling but he has been racing long enough to know you don't win them all.
"(Fernando) Alonso is probably the best all round driver but he hasn't won a championship since 2006, so you just have to be patient in this game and part of the skill is not only getting there but getting in the right car at the right time."
Coulthard feels Ricciardo is verging on the complete driver following his stunning 2014 season that saw him finish third in the championship with three race wins.
"I think it just a case of more of the same from Daniel I don't see that he needs to be better in any area," added Coulthard.
"He was one of two drivers to qualify inside the top all year last season. He has always had that good qualifying pace which is the backbone of any of the great drivers and his racing was arguably the best last year.
"I think he is in a good place and he needs to just keep doing what he is doing. The risk is he could start looking for more and you start losing those natural instincts."