Back injury rules Bottas out of AGP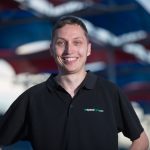 Valtteri Bottas will not compete in the Australian Grand Prix following a decision from the FIA's medical delegate.
The Williams driver suffered soft tissue damage to his back during qualifying at Albert Park on Saturday which saw the Finn spend a night in hospital.
After undergoing a series of tests the FIA 's medical delegate declared Bottas unfit to drive the 58 lap season opener.
Williams issued a full statement on Bottas' condition which confirmed the 25-year-old has incurred a small tear in the annular part of a disc in his lower back.
"Following the team's earlier statement regarding the injury that Valtteri sustained to his lower back during yesterday's qualifying session for the Australian Grand Prix, it can be confirmed that the scans revealed Valtteri suffered a very small tear in the annular part of a disc in his lower back," read a statement from the team.
"Valtteri has since been evaluated by the FIA's medical team and following a series of tests the FIA Medical Delegate has deemed Valtteri unfit to take part in this afternoon's race.
"The team respect the FIA's decision and will now work with Valtteri ahead of the Malaysian Grand Prix to ensure he receives the treatment required to get him back to full fitness."
The Australian Grand Prix is now set for its smallest entry with just 17 cars now scheduled to take the start.
As a result, of Bottas' withdrawal Red Bull Racing's Daniel Ricciardo has been elevated to sixth spot on the grid.