Van der Garde surrenders right to race in AGP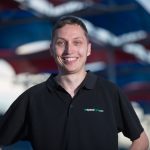 A settlement has been reached between the Sauber Formula 1 team and Giedo van der Garde following the latest hearing at the Victorian Supreme Court in Melbourne.
Justice Clyde Croft had urged both parties to hold "constructive discussions" to reach an agreement yesterday before the session resumed this morning.
Details of the exact settlement remain unclear but the court has announced the summons to seize the Sauber's assets in Australia has been withdrawn along with the contempt of court order.
Court orders made earlier in this week upholding international arbitration law still stand.
Van de Garde confirmed via a statement that he has given up his legal right to race this weekend having earlier this week won a dispute to be reinstated as a contracted driver for the Sauber team.
The Dutch driver's management will continue to hold talks with Swiss outfit next week in a bid to reach an amicable solution.
"With respect to the interest of motorsport, and F1 in particular, I have decided to give up my legal rights to race this weekend at the Melbourne Grand Prix," said van der Garde.
"As I am a passionate race driver this decision has been very difficult for me.
"However I also wish to respect the interest of the FIA, Sauber Motorsport, as well as Nasr and Ericsson.
"My management will continue talks with Sauber early next week to find a mutually acceptable solution for the current situation that has now arisen.
"I am confident such solution will be found and I will inform the media once done."
Without the threat of sequestration, Sauber is clear to compete in this weekend's Australian Grand Prix with its contracted drivers Felipe Nasr and Marcus Ericsson.
The team confirmed its position via a statement.
"The Sauber F1 Team can confirm it has been able to agree with Mr. Giedo Van der Garde that he refrains from driving in the Australian Formula One Grand Prix so it can keep its original planning," read the statement.
"The Sauber F1 Team, Mr. Van der Garde and his management will continue to have constructive talks in order to find a mutually acceptable solution.
"The Sauber F1 Team is here to race in the Australian Formula One Grand Prix and that is what the team is now focusing on.
"In the course of next week we will be able to give more information."