Richards wins Race 2 of Carrera Cup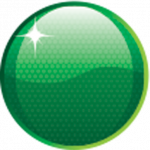 Defending Series Champion Steven Richards has come through to take victory in the second race of the Carrera Cup at Albert Park.
Richards got a great start from second place while race #1 winner Nick McBride spun his rear tyres from pole.
Cam McConville got into second place as McBride settled back into third in front of Carrera Cup legend Craig Baird.
Simon Hodge was the race's major casualty when he found the fence after contact with James Bergmuller on lap 6 of 10.
A fine drive from Nick Foster who started from the near the rear of the grid after a radiator issue in the opening race. Foster climbing through the pack to finish 10th.
McConville pressed Richards over the final laps but the series points leader had too much and took the victory in the 250th Carrera Cup race in Australia.
"That was a great win. We had the tyre pressures a little higher than we should. It was a good start and a strong first five laps, which was enough to maintain the balance of the car as the rear tyres faded," said Richards.
"We've got to consolidate these points while the young guys are still trying to get up to speed on a track they probably haven't driven as much. They will come on pretty strong in the next few rounds."
Another clean run for Max Twigg who finished first in the Tag Heuer Carrera Challenge for semi-pro racers.
"I'm happy because my pace at the end of the race was pretty similar to the front guys. I just need to work out how I can be a little faster in the first four laps because that's where I lose some time. I'm rapt; to race at this track and be at the front of the Challenge class again is a real buzz," said Twigg.
The Carrera Cup has one more race and that will be prior to Sunday's Australian Formula 1 Grand Prix.
RESULTS: Carrera Cup Race 2 – Albert Park
| | | | |
| --- | --- | --- | --- |
| Pos | No. | Driver | Sponsor |
| 1 |    1 |  Steven Richards |  Laser Plumbing and Electrical |
| 2 |   14 |  Cam McConville |  OPS Gateway |
| 3 |   77 |  Nick McBride |  Bob Jane T-Marts |
| 4 |    8 |  Craig Baird |  Porsche Centre Melbourne |
| 5 |   88 |  Shae Davies |  Scott Taylor Motorsport |
| 6 |   22 |  Richard Muscat |  Wilson Sec/PAYCE/Genis Steel |
| 7 |    7 |  Matt Campbell |  Phase 8 |
| 8 |   10 |  David Russell |  Finanze EZI |
| 9 |   26 |  Michael Almond |  Copyworld |
| 10 |  777 |  Nick Foster |  Bob Jane T-Marts |
| 11 |   18 |  Max Twigg | |
| 12 |   65 |  Fraser Ross |  Porsche Centre Brighton |
| 13 |   45 |  Duvashen Padayachee |  VIP Petfoods |
| 14 |   24 |  Tony Bates |  AFS/Ned Whiskey & Cola |
| 15 |   23 |  Roger Lago |  JBS Australia |
| 16 |    5 |  Spike Goddard |  Spike Racing |
| 17 |   56 |  Shane Smollen |  McGrath Estate Agents |
| 18 |    4 |  Stephen Grove |  Grove Group |
| 19 |    9 |  Marc Cini |  Hallmarc/PIARC |
| 20 |   39 |  Adrian Mastronardo |  Veritas |
| 21 |    6 |  Ash Samadi |  Apartment Hotel |
| 22 |   13 |  James Bergmuller |  Motorone Car Care |
| 23 |  222 |  Scott Taylor |  Scott Taylor Motorsport |
| DNF |   11 |  Simon Hodge |  Team BRM |