Renault saves tokens for mid-year upgrade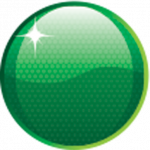 Amid heavy criticism from Red Bull over its performance, Renault has been revealed to have saved a significant portion of its engine development tokens for a mid-year upgrade.
The FIA has confirmed that Renault retains 12 of its 32 tokens, with Ferrari holding 10 and Mercedes seven.
The teams have been allowed to spend their tokens during the season this year under a revised interpretation of the existing regulations.
Each token represents a different area of the engines in which development can take place.
As previously reported, new manufacturer Honda has been given nine tokens following the pre-season homologation of its power unit.
Renault's season got off to a disastrous start on Friday when Daniel Ricciardo's Red Bull required a replacement engine after just one practice session.
The Australian, who has been complaining of driveability issues throughout the weekend, confirmed this morning that he believes the first engine is not salvageable.
Red Bull's motorsport advisor Dr Helmut Marko has been highly critical of Renault, which also struggled to match Mercedes last season.
"The engine is broken after 50 kilometres… it cannot be like this," Marko told Austrian broadcaster ORF on Friday.
"We are promised again and again 'next time it will be better, the test results are encouraging'.
"But if you have an engine failure after 50 kilometres, that is incomprehensible.
"We wanted an improvement and we have taken a step back. The gap to the top now is frightening."
The French firm is understood to be targeting a major upgrade in June; roughly a third of the way through the season.
Red Bull and its junior team Toro Rosso are currently Renault's only Formula 1 engine customers following Lotus' off-season switch to Mercedes and the demise of Caterham.