Record low grid looms for Australian GP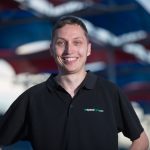 The Australian Formula 1 Grand Prix appears set for the smallest grid in its 31 year history as the Manor F1 outfit struggles to make the race.
The British team, risen from the ashes of Marussia, encountered software issues with the its interim 2015 car which prevented any running in Friday's two 90 minute practice sessions.
Manor F1 only received confirmation of its entry into the championship two weeks ahead of this weekend's season opener having attracted new investors.
It's revised 2014 car is yet to make its track debut with the team not appearing at any of the pre-season tests.
Failure to compete in Saturday's qualifying session could leave just 18 cars on the grid for Sunday's season opener, assuming there is no late twist in the ongoing Sauber saga.
Although Manor continues to work on its issues, it is unclear if drivers Will Stevens and Roberto Merhi will make an appearance on track at Albert Park today (Saturday).
"I honestly don't know," said team boss Graeme Lowdon, when asked if his cars will make it onto the circuit.
"But what I can guarantee you is, in terms of commitment and rate of problem solving, we'll be absolutely flat-out maximum.
"It's not simply a software issue, there are a lot of issues, none of which are a big surprise really when you consider what's been required to get the team here in a very, very short space of time.
"So I would say that the problems that we are dealing with at present are not unusual for the task we are doing, which is effectively setting up trackside and on-car infrastructure for these cars to run.
"We'll put our best effort in and deal with each problem sequentially and try to get through them as quickly as we can and try to get running as quickly as we can."
Even if the cars do make it onto the circuit, qualifying within 107 percent of the pole time will also be a major challenge.
A failure to do so would leave their place on Sunday's grid at the discretion of the stewards.
Formula 1 race director Charlie Whiting confirmed in a media briefing on Thursday that the team could be given permission to race even if it hasn't achieved the 107 percent in any session.
"They would have to convince the stewards that there are exceptional circumstances," Whiting said of the team's plight.
"Normally that is setting a time that would have achieved the 107 percent in a previous session, but it is not exclusively that.
"It really is a decision for the stewards at the time."
Although the team has suffered a tough start to life in Formula 1, Lowdon has defended the decision to attend the season opener after the team's rushed rebuild.
"I think it's really important to be here," he said.
"This is the championship that we're part of, and we want to be part of it from the start, right the way through to the finish.
"I think for those who have seen the task that the team has addressed, it has been an incredible job by an awful lot of people.
"Not just people within the team – but we've had huge amount of cooperation from all the other teams here, from the FIA, from Jean Todt, from FOM, from Bernie.
"It's not a small task to do what's been done and an awful lot of people have helped to get it to where it is."