AGPC chairman dismisses Sydney grand prix bid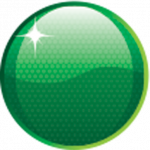 Australian Grand Prix Corporation chairman Ron Walker has rubbished prospects of a bid to see the race switch to Sydney in 2021.
New South Wales Premier Mike Baird has announced plans to secure the rights to host the event if his government is re-elected.
The Baird plan suggests the race could be held on a street circuit in Sydney's city centre, utilising the Harbour Bridge.
In his final year as AGPC chairman, Walker moved quickly to dismiss the claims, underlining that Melbourne holds a contract with Formula 1 management to host the race until 2020 with an option to extend for another five years.
This year marks the 20th Australian Formula 1 Grand Prix to be held at Albert Park following its move from the streets of Adelaide in 1996.
"We have our contract. That is iron-clad, nobody can poach it," Walker told assembled journalists at the circuit.
"We have sold 80,000 bed nights and we have 29,000 people  coming from interstate so somebody from Sydney loves us, and we have 8000 overseas visitors as well.
"They (Sydney) haven't got a chance (of taking the race) and they know we people in Victoria do things with great exactness.
"The race is going nowhere, it's staying here in Albert Park.
"Nobody can just walk in and take, we have shut the door there, it's signed on until 2020 with an option for another five years."
Walker confirmed talks between the AGPC and the Victorian government have begun regarding the future of the grand prix at Albert Park post 2020.
"All the groundwork is being done now for the next (AGP) chairman to take over," he said.