Sauber fate hangs in balance as case adjourned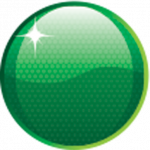 A decision on whether Sauber's equipment will be sequestered and if team principal Monisha Kaltenborn receives a fine or jail remains in limbo after a contempt of court hearing was adjourned.
The hearing in Victoria's Supreme Court is set to reconvene tomorrow morning after Giedo van der Garde's lawyer Jim Peters QC told proceedings Sauber blocked the Dutch driver from obtaining his Super Licence.
The court heard that Sauber's legal team emailed at 11.59pm on Thursday saying the team had lawfully terminated van der Garde's contract which meant it did not need to inform the FIA Contracts Recognition board to reinstate him.
Sensational developments in the case had seen bailiffs stationed outside the Albert Park grand prix venue today ready to sequester Sauber's assets.
After a brief recess in the case which reconvened at 3.15pm local time, justice Clyde Croft had urged both parties to have 'very sensible' discussions.
After neither Sauber car saw any action in Practice 1 both Felipe Nasr and Marcus Ericsson were cycled out of their garages for P2 as the court case continued.
However the team had little joy on track with the left rear suspension failing on Ericsson's C34 with just under an hour remaining in the session.
The hearing continues at 9.30am local time.