Sauber boss defiant amid legal wrangle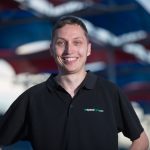 Monisha Kaltenborn says she hasn't considered stepping down from her role as Sauber team principal following the legal action issued against the team this week.
Unable to comment on the ongoing legal wrangle involving driver Giedo van der Garde, Kaltenborn remained defiant in regard to the her status at the squad when facing the media at Albert Park this evening.
Earlier today the Victorian Supreme Court summoned Kaltenborn to a contempt of court hearing amid claims the team had failed to comply with a court ruling to reinstate van der Garde as one of its drivers.
The Dutchman successfully won a dispute earlier this week after declaring that the team had reneged on a contract for the 2015 season.
Despite the situation the team finds it in, Kaltenborn says she has not contemplated resigning from her position.
"I have not considered that," she said.
"This whole matter does not have any effect on how the team works."
Kaltenborn admitted the situation has had a negative impact on the team ahead of the opening race of the new Formula 1 season at Albert Park.
"It's definitely been a very negative impact on the team the situation was for a while unclear," said Kaltenborn.
"We have a very clear view of what we did, we had taken action after a while (during which) we thought about it. The outcome here is different.
"We now have certain actions taken against the team and we are acting accordingly, there is nothing much more I can say."
The Sauber team principal was unable to provide a reason as to why Marcus Ericsson and Felipe Nasr sat out the opening practice before appearing in the second 90 minute session.
Meanwhile, members of the F1 paddock have offered their opinions on Sauber's current plight.
Mercedes boss Toto Wolff admitted it was not the best start to the season for F1 but pointed out that the sport has been littered with controversial moments.
"We haven't really got an insight (into the Sauber situation)," he said.
"What we hear and what we read, we are not sure what is true and what isn't true.
"Starting the season with this kind of news is not perfect but there has always been controversy in Formula 1."
Maurizio Arrivabene echoed Wolff's views with the new Ferrari boss hopeful the situation will be resolved.
"I agree with Toto, we have seen many many situations in the past," said Arrivabene.
"It's not the best way to start to the season but in the past we have been through many things.
"I hope the situation is clear as soon as possible."