Rosberg pips Hamilton as Mercedes dominates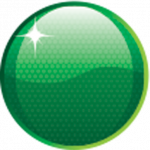 Mercedes continued to strengthen its grip on the Formula 1 field as Nico Rosberg set the pace in second practice at Albert Park.
The champion team started slowly but it wasn't long before Rosberg set a blistering pace with the German clocking a session best of 1:27.697s.
Rosberg's time was just 0.100s quicker than team-mate Hamilton but the Mercedes cars proved to be more than three quarters of a second faster than the rest of the paddock.
Australia's Daniel Ricciardo was a noticeable absentee from the session with his Red Bull RB11 forced to undergo an engine change.
Ferrari showed encouraging signs with its drivers Sebastian Vettel and Kimi Raikkonen ending the 90 minute hit out in third and fourth respectively.
However, the same could not be said for McLaren-Honda as Kevin Magnussen brought out the red flags with just 15 minutes completed.
The Dane, filling in for Fernando Alonso, made a mistake at Turn 6 which resulted in his MP4-30 glancing the barriers.
Magnussen's opposite number Jenson Button managed to complete more valuable mileage, but a power issue with the new Honda engine brought his session to a premature end in 13th position.
Williams also endured a mixed second practice with Valterri Bottas finishing fifth fastest but the team was forced to to change Felipe Massa's engine leaving him on the sidelines.
Sauber made its first appearance of the weekend with both Marcus Ericsson and Felipe Nasr enjoying some track time although the former suffered a suspected left rear suspension failure.
Neither of the Manor F1 cars took part in the session as the team continues to work on a software problem.
Result: Formula 1 Practice 2, Albert Park
| | | | | | |
| --- | --- | --- | --- | --- | --- |
| 1 | Nico Rosberg | Mercedes | 1:27.697s | – | 29 |
| 2 | Lewis Hamilton | Mercedes | 1:27.797s | 0.100s | 25 |
| 3 | Sebastian Vettel | Ferrari | 1:28.412s | 0.715s | 33 |
| 4 | Kimi Raikkonen | Ferrari | 1:28.842s | 1.145s | 33 |
| 5 | Valtteri Bottas | Williams/Mercedes | 1:29.265s | 1.568s | 32 |
| 6 | Daniil Kvyat | Red Bull/Renault | 1:30.016s | 2.319s | 27 |
| 7 | Carlos Sainz Jr. | Toro Rosso/Renault | 1:30.071s | 2.374s | 41 |
| 8 | Pastor Maldonado | Lotus/Mercedes | 1:30.104s | 2.407s | 11 |
| 9 | Romain Grosjean | Lotus/Mercedes | 1:30.205s | 2.508s | 37 |
| 10 | Nico Hulkenberg | Force India/Mercedes | 1:30.473s | 2.776s | 30 |
| 11 | Felipe Nasr | Sauber/Ferrari | 1:30.755s | 3.058s | 33 |
| 12 | Sergio Perez | Force India/Mercedes | 1:30.980s | 3.283s | 32 |
| 13 | Jenson Button | McLaren/Honda | 1:31.387s | 3.690s | 21 |
| 14 | Max Verstappen | Toro Rosso/Renault | 1:31.395s | 3.698s | 6 |
| 15 | Marcus Ericsson | Sauber/Ferrari | 1:32.303s | 4.606s | 14 |
| 16 | Kevin Magnussen | McLaren/Honda | 1:33.289s | 5.592s | 4 |