Parsons on top in Formula Masters testing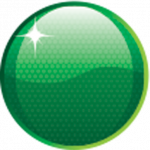 Australian driver Jake Parsons set the fastest time following a three-day Formula Masters China pre-season test at the Sepang circuit in Malaysia.
The Meritus.GP driver undertook a vigorous schedule and is now well placed to challenge for wins when the series starts next month.
"We've been testing set-ups over the three days back-to-back and got a lot of positive information, and I was fastest at the end of each day,"  the 2014 AsiaCup Series champion.
"We made a lot of improvements as far as the car goes, and were consistent too.
"I have a better understanding of it. I feel we are really in a strong place for 2015."
The young Australian, already three times a race winner in Formula Masters China, added: "I feel like I'm ready to maximise what we found out.
"I can always learn and improve, and that's what I've been doing during the testing. Now I'll concentrate on my fitness and mind coaching sessions before the final test in April. It doesn't hurt to have more days of testing."
Peter Thompson, co-owner of Meritus.GP, said Parsons had formed a strong relationship with the engineers.
"He learned a lot and worked well with the engineers," Thompson said.
"We have one more test to make sure we are all as ready as can be before the series starts."
The 15-round 2015 Formula Masters Championship starts from April 24-26 at Sepang.