Nico Rosberg tops Practice 1 at Albert Park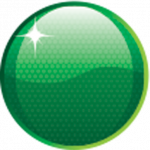 Mercedes confirmed its considerable advantage when Nico Rosberg burst to the top of the times in opening practice for the Rolex Australian Formula 1 Grand Prix in Melbourne.
The defending Constructor's and Driver's champion outfit saw Rosberg clock 1:29.557s to shade world champion team-mate Lewis Hamilton's 1:29.586s.
Mirroring the pre-season test form on medium compound Pirelli tyres, the Silver Arrows were more than a second ahead of third best Valtteri Bottas in the Williams.
Toro Rosso had a promising run with Carlos Sainz (fourth) and Max Verstappen (sixth) split by Ferrari's Sebastian Vettel after clocking the most laps of all the runners.
Felipe Massa was seventh ahead of Kimi Raikkonen and Pastor Maldonado.
Daniel Ricciardo entered the track for the first time 40 minutes into the session, posting the 12th fastest time in the Red Bull before ending Practice 1 in 10th.
Ricciardo reported that the driveability of his Red Bull had proved aggressive after spinning under braking into Turn 15.
Sauber's campaign which has been stung with the ongoing court drama involving Dutchman Giedo van der Garde, saw its drivers Felipe Nasr and Marcus Ericsson sit out the entire session.
McLaren Honda had a problematic session with Jenson Button (14th) and Kevin Magnussen (15th) cutting just six and seven laps each as the cars were struck with a 'small' mechanical issue with the power unit.
The Manor F1 squad (nee Marussia) failed to appear in the session as the team continued the complex task of rebuilding all of its software systems after preparing to offload all of its assets in the off-season for a sale which did not happen.
Manor's ability to take part in the 2015 season was only confirmed just ahead of the Melbourne GP when its revised 2014 chassis for Will Stevens and Robert Merhi passed mandatory FIA crash tests.
See below for results of Formula 1 Practice 1
| | | | | | |
| --- | --- | --- | --- | --- | --- |
| 1  | Nico Rosberg | Mercedes | 1'29.557 | | 19 |
| 2  | Lewis Hamilton | Mercedes | 1'29.586 | 0.029 | 19 |
| 3  | Valtteri Bottas | Williams/Mercedes | 1'30.748 | 1.191 | 20 |
| 4  | Carlos Sainz Jr. | Toro Rosso/Renault | 1'31.014 | 1.457 | 32 |
| 5  | Sebastian Vettel | Ferrari | 1'31.029 | 1.472 | 13 |
| 6  | Max Verstappen | Toro Rosso/Renault | 1'31.067 | 1.510 | 31 |
| 7  | Felipe Massa | Williams/Mercedes | 1'31.188 | 1.631 | 19 |
| 8  | Kimi Räikkönen | Ferrari | 1'31.310 | 1.753 | 14 |
| 9  | Pastor Maldonado | Lotus/Mercedes | 1'31.451 | 1.894 | 22 |
| 10  | Daniel Ricciardo | Red Bull/Renault | 1'31.570 | 2.013 | 9 |
| 11  | Daniil Kvyat | Red Bull/Renault | 1'32.073 | 2.516 | 18 |
| 12  | Sergio Pérez | Force India/Mercedes | 1'32.247 | 2.690 | 22 |
| 13  | Nico Hülkenberg | Force India/Mercedes | 1'32.261 | 2.704 | 19 |
| 14  | Jenson Button | McLaren/Honda | 1'34.542 | 4.985 | 6 |
| 15  | Kevin Magnussen | McLaren/Honda | 1'34.785 | 5.228 | 7 |
| 16 | Romain Grosjean | Lotus/Mercedes | 2'17.782 | 48.225 |    5 |