McBride takes first Carrera Cup race win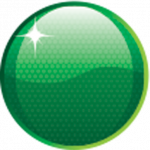 Nick McBride has put in a measured drive to win the opening race of the Carrera Cup at Albert Park.
In what was his first race win in the series, McBride led away from pole position as his Sonic Motorsport team-mate Nick Foster slotted into second place .
The race was brought under Safety Car on just the third lap when three separate incidents merged into one with Simon Hodge, Roger Lago, Fraser Ross, Scott Taylor, Adrian Mastronado and James Bergmuller all having an incident at Turn 1.
Despite some damage to the cars, the race was re-started two laps later with McBride once again in command at the head of the field.
Heartbreak soon after as Foster split a radiator hose and was forced to stop with defending champion Steven Richards moving up with Cam McConville in hot pursuit.
McBride kept his nerve over the final laps despite plenty of pressure from Richards and McConville.
"Great to get a result for the boys and for me personally against such a class field is really great," said McBride.
"Those last few laps were pretty intense and I did make a couple of little mistakes. I could see Richo getting larger in my mirrors, but I kept it together through to the finish.
"It would have been great to have a one-two for the team. It's just so unfortunate for Nick (Foster) to have the radiator issues. He deserves more than that."
In the Tag Heuer Carrera Challenge Max Twigg kept in front of all the drama and drove a smart race to finish first amongst the semi-pro racers.
"I got a good start and was happy to move forward two spots straight away," said Twigg.
"The tyres took a little while to come up to temperature and then I started to press on. Then the safety car cooled them off and I knew I had to look after the rubber once again.
"I am really happy with how I drove and then the pace to be right in amongst the pro drivers. I'm rapt."
Race 2 of the Carrera Cup will be at 12.35pm on Saturday.
RESULTS: Carrera Cup Race 1 – Albert Park
| | | | |
| --- | --- | --- | --- |
| Pos | No. | Driver | Team |
| 1 |  77 |  Nick McBride |  Bob Jane T-Marts |
| 2 |   1 |  Steven Richards |  Laser Plumbing and Electrical |
| 3 |  14 |  Cam McConville |  OPS Gateway |
| 4 |   7 |  Matt Campbell |  Phase 8 |
| 5 |  10 |  David Russell |  Finanze EZI |
| 6 |   8 |  Craig Baird |  Porsche Centre Melbourne |
| 7 |  88 |  Shae Davies |  Scott Taylor Motorsport |
| 8 |  22 |  Richard Muscat |  Wilson Sec/PAYCE/Genis Steel |
| 9 |  45 |  Duvashen Padayachee |  VIP Petfoods |
| 10 |  26 |  Michael Almond |  Copyworld |
| 11 |  18 |  Max Twigg | |
| 12 |   5 |  Spike Goddard |  Spike Racing |
| 13 |   4 |  Stephen Grove |  Grove Group |
| 14 |  65 |  Fraser Ross |  Porsche Centre Brighton |
| 15 |  24 |  Tony Bates |  AFS/Ned Whiskey & Cola |
| 16 |   9 |  Marc Cini |  Hallmarc/PIARC |
| 17 |  56 |  Shane Smollen |  McGrath Estate Agents |
| 18 |  13 |  James Bergmuller |  Motorone Car Care |
| 19 | 222 |  Scott Taylor |  Scott Taylor Motorsport |
| 20 |   6 |  Ash Samadi |  Apartment Hotel |
| 21 |  39 |  Adrian Mastronardo |  Veritas |
| DNF | 777 |  Nick Foster |  Bob Jane T-Marts |
| DNF |  23 |  Roger Lago |  JBS Australia |
| DNF |  11 |  Simon Hodge |  Team BRM |