Sauber appeal fails in van der Garde case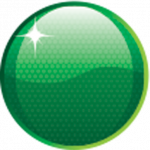 An appeal by the Sauber F1 team has been squashed in a Victorian court in the latest development involving Dutch driver Giedo van der Garde.
Sauber had initially sought a stay for any appeal to be heard after practice had begun for the Rolex Australian Grand Prix starting tomorrow.
However the appeal court said it considered that course not to be in the interests of justice.
"In our view for the reasons given by the trial judge, the judge did not err in making the orders from which the applicants seeks leave to appeal," the appeal judge said.
"The application for leave to appeal is allowed but the appeal is dismissed because we see no error in the reasons of the trial judge."
It remains unclear whether van der Garde will in fact be able to take either the seat of Felipe Nasr or Marcus Ericsson as he does not have a Superlicence.
In relation to the position of Nasr and Ericsson being exposed to liability for contempt owing to the existing order, put forward by their QC, the appeal judge said: "In our view this concern was far-fetched.
"There is no realistic prospect of contempt by them if they can no more than comply with their own contractual arrangements.
Following the decision, van der Garde has since filled a Contempt of Court application to force Sauber to comply with the order.
If steps are not taken from the team by 10:30am local time on Friday the team could risk the possibility of its assets in the paddock being seized.
Sauber had protested the ruling yesterday by the Victorian Supreme Court for the Swiss team to honour a contract for van der Garde to be reinstated as one of its drivers for the 2015 season.
The court began hearing the appeal late yesterday before reconvening this morning before being adjourned again for this afternoon's decision.
Court proceedings are scheduled to continue at 10:30am on Friday (tomorrow).