Nick Cassidy completes solid F3 test at Suzuka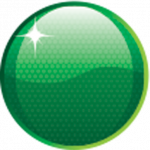 TOM's Toyota Formula 3 driver Nick Cassidy has finished second on combined times following a two-day official test at Suzuka.
Cassidy topped the times on the opening day in 1:52.343s before unlocking more pace on the final day to record 1:51.762s which fell just .27s short of the best time.
The encouraging runs came a week after Cassidy's initial pre-season hit-outs in Japan's F3 machinery at the Fuji circuit.
"I was really happy to pick up the track so quickly yesterday, giving us more opportunity to continue our program with the car," Cassidy said of his first taste of the fast and flowing Suzuka layout.
"It's only been two hours of official running each day, but good mileage and learning.
"The front guys here are really strong, but I feel we're very competitive and looking forward to the first round here.
A final test is scheduled for Okayama in two weeks ahead of the season opening race of the 16-round season at Suzuka on April 18.