NASCAR gives Kurt Busch the all-clear to return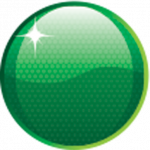 Stewart-Haas Racing driver Kurt Busch has been reinstated to Sprint Cup duties less than two weeks after agreeing to terms and conditions to have his licence restored.
Busch was stood down indefinitely over an alleged domestic violence case at Dover involving his estranged girlfriend Patricia Driscoll
Always proclaiming his innocence, the Delaware Department of Justice last week said there was insufficient evidence to proceed with criminal charges over the case which saw bizarre accusations aired through the courts.
"What I was accused of was a complete fabrication and I never wavered through this whole process because of the confidence in the truth," Busch said.
"I had the support of Gene Haas and everyone at SHR and that's where my focus has been in the racing side of it.
"I never lost that confidence and drive.
"It's been a humbling experience but it's made me more focused and determined."
Busch can now return to the seat of the #41 Stewart-Haas Chevrolet for this weekend's Phoenix race.
However strict conditions have been outlined for Busch to adhere to following the decision to reinstate him into the Sprint Cup including an indefinite probation period.
"As we stated last week, the elimination of the possibility of criminal charges removed a significant impediment to Kurt Busch's return to full status as a NASCAR member," said Steve O'Donnell, NASCAR executive vice president and chief racing development officer.
"We therefore have decided to move him to indefinite probation and waive the Chase requirement."
A Stewart-Haas Racing release following the development read: "We appreciate the steps Kurt Busch has made while following NASCAR's process for reinstatement.
"He has taken this path seriously, which allowed him to return to our race team. With his reinstatement and the conclusion by the Delaware Attorney General to not file charges, our focus is on the future."
Chevrolet's vice president of Performance Vehicles and Motorsport Jim Campbell said the car maker's own sanctions have also been lifted.
"Now that Kurt Busch has been reinstated by NASCAR and is able to fulfil his obligations associated with our agreement, we have lifted our suspension and will continue to monitor the situation."