McBride scores maiden Carrera Cup pole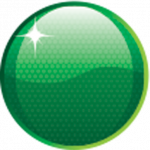 Nick McBride scored his maiden pole position of his Carrera Cup career with the fastest time in qualifying at Albert Park.
It is the second-straight race that a Sonic Motorsports prepared Porsche has taken pole after team-mate Nick Foster set the pace in qualifying at Clipsal.
McBride set his time with around three minutes to run in the 20-minute session after 19-year-old Matt Campbell sat at the head of the order. Campbell just 0.0028 behind, making it one of the closest Carrera Cup qualifying sessions ever in the series.
"Really happy with that, for me it's really about showing some pace," said McBride.
"Last year we got around the third to fifth on the grid and it's really nice to take the step forward and to do it at the Grand Prix is pretty cool as well.
"Ultimately all the credit has got to go to the Sonic boys because the cars are clearly fast as we showed with Nick (Foster) in Adelaide and now here."
Carrera Cup legend Craig Baird will start third, while round 1 winner and defending series champion Steven Richards is back in sixth.
In the Tag Heuer Carrera Challenge for semi-pro racers, Max Twigg was fastest, despite sitting the final minutes in the Turn 1 sand trap.
Twigg was quickest ahead of last year's Albert Park class winner Roger Lago, with Clipsal category winner Tony Bates in third.
"I really didn't feel like I put a good lap together, so I feel a little lucky," said Twigg.
"The car was better than it was in practice, but still have a couple of braking issues which caused my off during the session. Fortunately I did that after I set the time!
"To have pole at the Grand Prix event is a highlight and we now need to carry that through the races."
The Carrera Cup will feature three races this weekend with the first race on Friday at 3.30pm.
 QUALIFYING: Carrera Cup – Albert Park
| | | | | | |
| --- | --- | --- | --- | --- | --- |
| Pos | Car No. | Driver | Sponsor | Time | Gap |
| 1 | 77 | Nick McBride | Bob Jane T-Marts |  1:57.9486R | |
| 2 | 7 | Matt Campbell | Phase 8 |  1:57.9514r | 0:00.0028 |
| 3 | 8 | Craig Baird | Porsche Centre Melbourne |  1:58.0365r | 0:00.0879 |
| 4 | 777 | Nick Foster | Bob Jane T-Marts |  1:58.0508r | 0:00.1022 |
| 5 | 14 | Cam McConville | OPS Gateway |  1:58.0816r | 0:00.1330 |
| 6 | 1 | Steven Richards | Laser Plumbing and Electrical |  1:58.1459r | 0:00.1973 |
| 7 | 10 | David Russell | Finanze EZI |  1:58.4433 | 0:00.4947 |
| 8 | 88 | Shae Davies | Scott Taylor Motorsport |  1:58.6560 | 0:00.7074 |
| 9 | 22 | Richard Muscat | Muscrete Constructions/HTP |  1:58.6769 | 0:00.7283 |
| 10 | 45 | Duvashen Padayachee | VIP Petfoods |  1:58.7351 | 0:00.7865 |
| 11 | 26 | Michael Almond | Copyworld |  1:58.9301 | 0:00.9815 |
| 12 | 65 | Fraser Ross | Porsche Centre Brighton |  1:58.9830 | 0:01.0344 |
| 13 | 11 | Simon Hodge | Team BRM |  1:59.0129 | 0:01.0643 |
| 14 | 18 | Max Twigg | AVCS |  1:59.9946 | 0:02.0460 |
| 15 | 23 | Roger Lago | JBS Australia |  2:00.0131 | 0:02.0645 |
| 16 | 24 | Tony Bates | Alternative Freight Services |  2:00.1506 | 0:02.2020 |
| 17 | 5 | Spike Goddard | Spike Racing |  2:00.2829 | 0:02.3343 |
| 18 | 13 | James Bergmuller | Motorone Car Care |  2:01.3623 | 0:03.4137 |
| 19 | 4 | Stephen Grove | Grove Group |  2:01.4772 | 0:03.5286 |
| 20 | 9 | Marc Cini | Hallmarc/PIARC |  2:01.7231 | 0:03.7745 |
| 21 | 39 | Adrian Mastronardo | Veritas |  2:02.2385 | 0:04.2899 |
| 22 | 6 | Ash Samadi | Apartment Hotel |  2:02.8766 | 0:04.9280 |
| 23 | 222 | Scott Taylor | |  2:03.7573 | 0:05.8087 |
| 24 | 56 | Shane Smollen | McGrath Estate Agents |  2:07.5983 | 0:09.6497 |