Horner tips new recruit Kvyat to surprise in 2015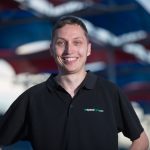 Red Bull boss Christian Horner believes new signing Daniil Kvyat has the skills to follow Daniel Ricciardo's lead from 2014 and emerge as one of the surprises of the season.
The Milton Keynes squad's latest recruit has already showed encouraging signs since joining from Toro Rosso, with Horner already likening him to Australia's Daniel Ricciardo when he joined Red Bull a year ago.
The Russian driver, who was promoted to Red Bull following the departure of four-time world champion Sebastian Vettel, joins the former world champion team with just a season of F1 under his belt.
"Daniel was that little bit more experienced we he joined us," said Horner when asked to compare Kvyat's position with that of Ricciardo last season.
"He (Ricciardo) had two years at Toro Rosso followed by a handful of race in the HRT, whereas Kvyat is that little bit younger and has only one season of experience but the ingredients look the same.
"He is hungry he has good feel for the car. It is important for us to be realistic of our expectations and not expect too much too soon from him, but I have a feeling he could be a bit of a surprise this year."
Kvyat meanwhile has downplayed his prospects heading into his first race for Red Bull.
"We just have to be patient," said Kvyat.
"I feel comfortable inside the team and I feel ready, but it all depends on circumstances. All you can do is do your best and see where you will end.
"I don't have any expectations. I will try to do my best and get the best out of myself."