Court case dominates Australian GP build-up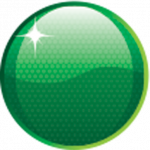 Giedo van der Garde's legal wrangle with Sauber continues to dominate the build-up to the new Formula 1 season as the two parties return to court this morning.
The Victorian Supreme Court ruled on Wednesday that the Swiss team must reinstate the Dutchman to its driver line-up following claims he has a binding contract to race for the outfit this season.
Sauber appealed the decision stating a late change to its driver line up would pose an unnecessary safety risk to drivers and staff with van der Grade, the squad's former reserve driver, having never driven the C34.
A verdict is due this morning barely 24 hours before the first F1 session of the campaign.
The court case has left Sauber's current drivers Felipe Nasr and Marcus Ericsson in limbo with the possibility that either may have to sit out this weekend's race in favour of van der Garde.
A representative of Nasr and Ericsson, who have brought substantial funds to the squad through sponsors, told the court on Wednesday that they will launch their own legal action if the appeal is lost.
Sauber has come in for criticism for its part in the affair, which has overshadowed the lead-up to the season opener.
Williams driver Felipe Massa, who raced for Sauber in the 2002, 2004 and 2005 seasons, is one of many to lament the effect that the row will have on the sport's public image.
"It's very sad to see that this thing is happening just a few days before the first race," Massa told media in Melbourne on Wednesday.
"I'm not happy, maybe more for what the team is doing, to sign three drivers for the championship.
"One had a contract and then they sign another two, I feel really sad.
"It's strange. It's not nice for the sport.
"I hope they manage to correct the situation but who is going to drive, I have no idea."
The voice of Sky F1's coverage, David Croft, has also been scathing of Sauber's actions.
"A contract is a contract and once you sign that contract then whoever you sign that with is duty bound to honour it," said Croft on Sky Sports F1.
"As far as I'm aware it was signed midway through last season then Sauber went out and countered Marcus Ericsson and Felipe Nasr.
"The team is in the wrong they had already signed up one driver, pure and simple."
Support categories will take to the track at Albert Park today before first Formula 1 practice on Friday.