Sauber appeal deferred in van der Garde case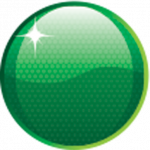 An appeal by Sauber against the ruling to allow Giedo van der Garde to be reinstated as a driver for the squad in the 2015 Formula 1 season has been deferred until tomorrow.
A Court of Appeal began hearing the Sauber F1 team's appeal in Melbourne this afternoon before judges said the court would reconvene at 9.30am local time tomorrow.
Earlier today Victoria's Supreme Court ruled Sauber reinstate the Dutch driver to its line-up.
The cash-strapped Sauber had signed Felipe Nasr and Marcus Ericsson for this season despite van der Garde already holding a contract with the team.
The Swiss squad maintains that accommodating van der Garde at such a late juncture poses a risk on safety grounds, with two weeks required to fit a driver to a modern Formula 1 car.
Van der Garde told media outside the court room after the initial verdict that he had been "training flat-out for three months" ahead of the season.
The now 28-year-old last raced in Formula 1 with Caterham in 2013, spending last year as a Sauber reserve driver.
"It's been a long trial and I'm very happy with the outcome, I have to say," he said.
"I'm very fit, I'm very strong and am looking forward to going back to the team and work hard to do the best for this weekend."
It remains unclear which driver Sauber would stand down if its appeal is unsuccessful.