New Academy stars pitched into Blancpain series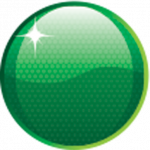 Frenchman Gaetan Paletou and Mexico's Ricardo Sanchez will become the latest virtual-to-reality exponents to make the big time under Nissan's GT Academy.
The Nissan PlayStation GT Academy winners will make their debut in a GT-R NISMO GT3 in the Blancpain Endurance Series.
After winning the GT Academy competitions last year the pair were thrust into Nissan's driver development squad at the Dubai 24 Hour in January where they were second in class and fifth overall.
NISMO athletes are now spread through some of the key categories globally which including the FIA World Endurance Championship, Japanese Super GT, Japanese F3, European Le Mans Series, ADAC GT Masters and the US-based Pirelli World Challenge.
In the Blancpain Series Paletou and Sanchez will run in a PRO-AM entry under the Nissan GT Academy Team RJN while the squad will field a primary GT-R for Alex Buncombe, Katsumasa Chiyo and Wolfgang Reip.
Florian Strauss, who together with Chiyo and Reip won last month's Bathurst 12 Hour, will join Paletou and Sanchez for the first race at Monza.
"I feel ready for Monza but I still find it hard to believe that I am going to be racing there," Paletou said.
"This time last year I had no idea of what was ahead of me and now I have landed my dream job.
"I know that Monza is a good track for the GT-R as we have such a strong engine so we are in a good position to get a good result."
"I still find it hard to believe what is happening in my life," said Sanchez.
"Every time I think about it I smile as this has always been my dream.
Darren Cox, the global boss of Brand, Marketing & Sales, NISMO, said the GT Academy program is triggering a depth of driving talent.
"We are now in the strong position of having our own production line of talent," Cox said.
"GT Academy winners only become NISMO Athletes if they have the talent and the determination to go all the way.
"There are no free rides here."