Mercedes downplays pre-season advantage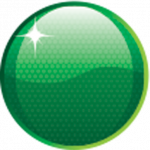 Constructor's and driver's champion Mercedes is playing down its dominance following methodical and sublimely fast pre-season testing form in the European winter.
Mercedes came away from the final round of tests at the Catalunya circuit in Barcelona clutching what appears to be a large gap over its rivals headed by Williams, Ferrari and Red Bull, all scrabbling to see who emerges as second best.
Following the final four-day runs in Spain, Mercedes bullishly ran on medium compound rubber to concentrate on baseline strategy before moving to soft Pirellis at the back end of the tests.
Even on soft rubber Nico Rosberg, who shaded his world champion team-mate Lewis Hamilton on combined times, 1:22.792s to 1.23.022s, proved untouchable as rivals limbered up on super soft tyres.
Williams flyer Valtteri Bottas managed a 1:23.063s best with his experienced sidekick Felipe Massa fourth best on 1.23.262s on the super softs.
But on equal softs Mercedes were a clear 1.2s faster than Williams.
While the difference was pronounced, Mercedes technical director Paddy Lowe insists that there remains a lot of work to do ahead of the traditional season opener in Melbourne.
"We're not taking anything for granted," Lowe said in a team release.
"It's an unforgiving business. There is a huge amount of work to do and plenty to make sure you get right if you are to come away from a Grand Prix weekend with a strong result."
While fundamentally there were few technical changes in the off-season particularly compared to the switch last season to 1.6litre turbocharged V6 hybrid powerplants, the development work cranked along with vigour.
The collaborative effort between the team's Brackley base, the powertrain site at Brixworth and Mercedes headquarters in Stuttgart has seen gains in the W06.
Mercedes head of motorsport Toto Wolff said, however, the true test of where the team sits relative to the rest of the grid will be in the heat of battle at Albert Park.
"The bullet is out of the gun and eventually we are going to find out where we stand in Melbourne and in the races afterwards," Wolff said.
"But as of right now we haven't been racing and this is the only true test."
Rosberg, now in his sixth year with the three-pointed star, says winter preparations were solid although the challenges are ever present.
"It's never straight forward. You always have challenges to overcome and there's nothing for certain so we have to keep pushing," Rosberg said.
"It's likely they (rivals) are going to be closer but we hope that we are still out in front.
"Both of us (Hamilton and I ), we didn't find the perfect set-up yet. We still had some issues with the balance.
"It's not ideal to bring that into the season.
"But that's the way it is and we need to sort things out here this weekend."
Rosberg admitted that his relationship with Hamilton will continue to present a challenge.
"Personally, I have focussed on pushing myself even harder for the rematch with Lewis," he said in Melbourne today.
"It's always going to be a challenge, the relationship. It has its ups and downs.
"We have that base respect which is important to keep things going so we can always fall back on that."