Court rules in favour of Giedo van der Garde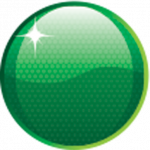 A court has ruled that Giedo van der Garde has won his bid for Sauber to allow him to race for the squad at this weekend's Rolex Australian Formula 1 Grand Prix in Melbourne.
van der Garde had launched legal action in the Victorian Supreme Court after Sauber had opted to field drivers Marcus Ericsson and Felipe Nasr, who are both believed to have brought more money to the team.
A form of order was tendered to the court that included five points including Sauber be made to pay all court costs.
The court also heard that van der Garde's legal team had sent an email to Sauber at 7.44pm last night that the driver remains, ready, willing and able to perform his obligations and he wished to meet with the team but a response was not forthcoming.
It has been ordered that Sauber now meet with van der Garde and fulfil its obligations forthwith.
It means that either Ericsson or Nasr will be forced to sit out the opening race to the 2015 F1 calendar.
Sauber's lawyer Rodney Garratt QC was asked in court if he would like to respond to the list of orders handed down by the court but declined.
Arguments were made in court that Sauber had concerns regarding safety, training, insurance and other Formula 1 requirements if van der Garde would in fact be cleared to race.
However in outlining reasons for the ruling, the court said those issues do not arise as the order given should not compromise the aforementioned concerns.
Responding to the court's decision, Sauber F1 team principal Monisha Kaltenborn said it was a disappointing outcome.
"We are disappointed with this decision and now need to take time to understand what it means and the impact it will have on the start of our season," Kaltenborn said.
"What we cannot do is jeopardise the safety of our team, or any other driver on the track, by having an unprepared driver in a car that has now been tailored to two other assigned drivers."
A Swiss arbitration tribunal has already ruled in Van der Garde's favour, claiming Sauber could not deny him a race seat.
CLICK HERE for full judgement from the Supreme Court of Victoria.