Autodesk joins Todd Kelly at Albert Park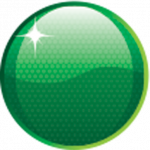 Todd Kelly's Nissan will carry the logos of software developer Autodesk at the Australian Grand Prix event in Melbourne this weekend.
Autodesk branding will adorn the bonnet and doors of Kelly's #7 Altima V8.
One of the main technical partners with Nissan Motorsport, Autodesk develops many software applications in use within the engineering office and played a key role in developing the first Altima V8 Supercar ahead of the 2013 season.
"Autodesk has been a great partner of ours for a long time – basically since the day we opened the doors of Kelly Racing," said Todd Kelly.
"It has been instrumental in the evolution of our race team and ultimately, they took on the workload of assisting us switch from Holden to Nissan.
"Autodesk's software portfolio is far broader than just the 'CAD' software. We have leveraged the solution from initial design of the Altima, through to full simulation and data and document management.
"Given that they've been responsible for the design of the car that we're driving, it's pretty cool that we have the Autodesk brand plastered down the side of one of our cars and showcase to the world what we've been able to achieve together."
The Nissan entry will see Michael Caruso in an all-new chassis aboard the NISMO Nissan, Rick Kelly (Jack Daniel's Nissan) and James Moffat will again display the Steadfast colours at Albert Park.