Alonso 'giving everything' for Malaysia return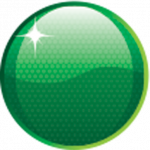 Fernando Alonso is already preparing for his Malaysian Grand Prix return having been forced sit out this weekend's season opener on medical grounds.
The Spaniard was advised by doctors not to compete at Melbourne's Albert Park having suffered a concussion in a testing crash at Barcelona last month that saw him briefly knocked unconscious.
Hopes Alonso will return for the Malaysian Grand Prix at Sepang have been boosted after the 33-year-old confirmed he has returned to training in preparation for the event later this month.
McLaren has called upon reserve driver Kevin Magnussen to fill the void left by the double world champion this weekend.
"I'm very disappointed not to be joining Jenson (Button) in Melbourne in the McLaren-Honda garage but I understand the recommendations of the doctors," said Alonso.
"I'm already back in training and preparing for my first race in the car.
"I would like to thank everybody for their kind wishes and support, and I'll be giving everything to be back in the cockpit for Malaysia.
"I wish Kevin (Magnussen) all the best for this weekend. I know the car is in his safe hands.
"Even though we faced a lot of challenges in the tests, I am very encouraged by the feeling I got from the car."
The circumstances surrounding the cause of Alonso's accident and the severity of his condition remain unclear, sparking wild speculation in recent weeks.
McLaren has stated the crash was caused by gusty winds at the Catalunya circuit, refuting claims their driver received an electric shock from the car prior to the incident.
The Woking-based team also said the car showed no signs of a mechanical failure.
Reports from Spain have claimed Alonso's memory loss saw him tell doctors that he thought it was 1995 and he had been racing karts at the time of the accident.
Alonso's former manager Flavio Briatore has now moved to address the stories.
In an interview with Sky Italia the former Benetton and Renault boss says the McLaren driver did suffer some memory loss, but has not incurred any lasting injuries.
"If Fernando had had problems, the doctors would have discovered them," said Briatore.
"If he had passed out briefly, they would have seen. We did hours of tests with the leading specialists in Europe."
Briatore claims he has seen the video footage of the accident and admits the incident is peculiar.
"The impact was not so hard," added Briatore.
"He crashes without any reason. We have to see if there was a steering problem."