Q&A: Daniel Ricciardo eyes AGP podium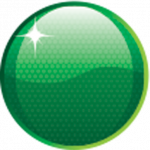 Local hero Daniel Ricciardo faced the media in Melbourne this morning ahead of the weekend's Australian Grand Prix.
Read what the Red Bull Racing star had to say about his chances, a new team-mate and the current state of Formula 1 safety.
QUESTION: How is the hunger for you being back in Melbourne after what happened last year (being disqualified from a second place finish for a technical infringement)?
DANIEL RICCIARDO: It's good to be back. Last year obviously there were some mixed emotions, but it's nice.
I'm ready to get the season going and it's cool that it happens here at home.
Obviously I got a taste of the podium last year and this year I'd love to taste it again and keep that taste in my mouth a little longer.
QUESTION: How would you compare your car this year to last year's?
RICCIARDO: For sure it's an improvement but the thing is everyone improves. So it's really a question of how much we've improved and have we improved enough to close the gap on Mercedes?
At the moment testing has still shown us that Mercedes is really strong. I don't want to be pessimistic at all but they seem to be the team to beat at the moment.
Behind them it's really close I think with us, Ferrari and Williams. We all look to be next in line.
I think if we put it all together we can definitely fight for that last spot on the podium this weekend. We'll obviously try and apply as much pressure to the Mercs as possible.
It's still early days and no one has really been on track at the same time with the same tyre and fuel load and all that yet.
Until Saturday we're not really going to know, but I'll definitely be doing what I can to get as far up the grid as possible.
QUESTION: Do you feel like, with the effort that Red Bull and Renault have put in, you'll have the package – maybe not this weekend – but throughout the year?
RICCIARDO: I do. I've got faith in the work they've done.
I don't think Mercedes needed to do too much in the off-season.
They were so strong last year so they were always going to come with a strong car again. It was really for everyone else to play catch-up.
This weekend we'll see where we stand and in any case, whether we're second, third or fourth, we'll build on that.
I definitely believe we'll develop as the year goes on and get closer and hopefully take out some more wins.
They (the team) are pushing a lot. I know (designer) Adrian Newey was supposed to step back a lot this year and that hasn't really been the case.
He's been at most of the tests and looks to be keeping a pretty strong interest in the car. I think he definitely wants to win again.
It's nice to see that and there's a lot of motivation within the team and for the guys to get back on top.
QUESTION: You've always handled the attention so well, but do you feel there's more this year than ever, particularly with Seb gone?
RICCIARDO: I don't feel any more pressure than last year. I think that was already a pretty big step for me coming into a top team.
Everyone was asking questions. Can I be up to Seb's pace? Can I get on the podium? All of that.
I feel I answered a lot of the questions so now this year I've proven what I'm capable of and I'm hoping we've got the equipment and that I'm in the right state of mind to do it.
I'm a bit more experienced now with the team so I feel my relationship is stronger with them and I can try and lead them a bit more than what I did last year with a bit of my inexperience.
But not much changes around that.
QUESTION: A lot of people are saying that your aggression on track will be a real key for you this year. Is that something you've made a deliberate ploy to be more aggressive?
RICCIARDO: I think that's definitely something I wanted to get out last year.
Coming in a lot of people knew I had speed over a lap but they weren't convinced about my race craft and aggression during a race and whether I could race hard with the leaders.
I really proved that last year. It's fair to say that I was the most aggressive or made the most passes over the year out of any driver. That's something I obviously enjoyed bringing into my game and am just looking to keep that going this year.
I don't think I need to do anything different. I fought hard last year and fought clean and fair and I think earned quite a lot of respect from rivals. I don't need to take it to another level, I just want to keep that in my armoury.
QUESTION: After such a big season last year, are you conscious of not dropping off the pace?
RICCIARDO: Definitely not. I don't see any reason to drop off the pace. A lot of people say it's harder to have a good year the following, to keep the ball rolling, but to me that doesn't make much sense.
I had a good year last year and I'm still young. It's a sport where you constantly develop and grow and keep learning.
Obviously I can't control everything that happens on the outside, but personally within myself I can't see any reason why I would not be as good as last year.
I feel I've just got to keep building on what I did. There's no need to change too much. Obviously it worked.
I'm not getting complacent or anything, but I'm just chipping away and building on what I know already.
QUESTION: You say you're still learning but you're now the senior driver in the race team (alongside new team-mate Daniil Kvyat). How do you deal with that?
RICCIARDO: It was cool last year to have Seb (Sebastian Vettel) alongside me with a wealth of experience and whatnot.
Now it's a new face and a pretty new guy to Formula 1 with Dany.
I got to understand how Seb worked and learn from his experience and now I'll learn from Dany's youth.
It's sort of the new generation coming through now. I was part of that and there seems to be an even newer one now.
Obviously he doesn't have the experience compared to Seb, but I think he'll bring some new things to the table.
These young kids keep getting hungrier and hungrier and obviously I've got to watch that. But I think I'll learn some new things from him definitely.
QUESTION: There have been some safety concerns raised in the wake of Fernando (Alonso)'s crash in Barcelona (which will see him sit out the Australian GP). How do you feel about that?
RICCIARDO: No concerns. I mean safety is always talked about in the sport and with Fernando's recent incident, it's obviously not nice to see that he's got to be missing a race because of it.
But we've got a Grand Prix Drivers' Association where we're always talking about safety and trying to improve it.
It has come a long way and can obviously still come further. We're obviously trying to find ways to make it safer.
The sport will always have an element of risk. The speeds we go, that's what it is, but we can still make it safer and keep that excitement about it as well.