Nissan to debut fresh chassis for Michael Caruso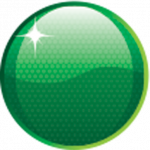 Nissan Motorsport has completed a new chassis for Michael Caruso as it juggles repairs ahead of the support races at the Australian Grand Prix in Melbourne this weekend.
Following a hapless Clipsal 500 campaign in Adelaide, Nissan made the call to supply Caruso with a new Altima for the non-championship weekend.
The debut of Nissan Motorsport's KR-005 chassis is the first time that the team has used a new car since it became the factory Nissan team at the start of the Car of the Future regulations in 2013.
Crucially, preparations on the new chassis were advanced enough for Nissan to make the decision as it left Adelaide with significant damage to two of its cars.
Caruso's primary car was repaired following heavy contact with the Turn 8 wall on Saturday in Adelaide, running in the 250km race on Sunday, however it was since decided that it requires further work to be race-ready.
Compounding the Nissan problem was the fact that James Moffat's Altima also sustained heavy damage on Sunday, the end result of an incident between Jamie Whincup and Chaz Mostert.
Given the cramped turn around in between events, it was decided to repair Moffat's Nissan which left Caruso to campaign a new chassis.
Nissan Motorsport's race director, Scott Sinclair said there was only time to put one car on the jig.
"We had a mixed start to the year – two cars in the top 10 and two with significant damage," said Scott Sinclair.
"Michael's crash on Saturday was bad enough, and James' shunt on Sunday topped it off.
"With the tight turn around, we didn't have time to get both cars on the jig, so the decision was made to fix James's car and give Michael the new one.
"It (new car) has been brought out earlier than anticipated, but the best thing is that we've been ready for it."
The KR005 chassis will see its first track session in Thursday practice ahead of 4×12-lap races from Friday to Sunday.
Caruso is grateful he is being handed a fresh machine for the Albert Park encounter.
"We had a bit of success there last year, finishing on the podium, and after a disappointing Clipsal, having a new car will be the perfect way to get back behind wheel," he said.
"I've had a couple of new cars over the years, and you always feel more comfortable in something that is brand new."